Starburst brought young aerospace companies together with potential funding sources.
the pharmaceuticals company has submitted an application to the U.S. Food and Drug Administration seeking to begin human testing of a drug and product combo for treating opioid overdoses.
The debate over the future of Qualcomm Inc. turned into a power struggle on Dec. 4, when Broadcom Ltd. nominated candidates for all 11 seats on Qualcomm's board of directors.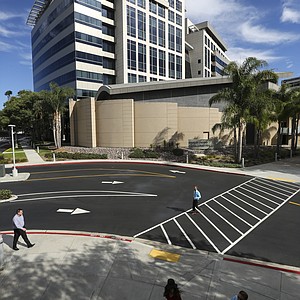 In attempting to work with the state of California to craft cannabis regulations mandated by Proposition 64, several tribes hoped for the type of collaborative engagement and respectful dialogue experienced by our native counterparts in Nevada and Washington.
By David Vialpando
December 3, 2017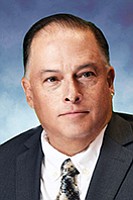 Sommetrics has added Raymond Huggenberger to its board of directors and Randall Whitfield to its advisory board.
The CPUC denied a San Diego Gas & Electric request to bill ratepayers $379 million in damages related to the 2007 wildfires.
TuSimple said Nov. 28 that it received $55 million in series C funding.
The U.S. Navy has awarded Marathon Construction Corp. a $9.6 million task order to renovate Pier 13 at Naval Base San Diego, known informally as the 32nd Street naval station.
Brett Monia, a founding member of Ionis Pharmaceuticals, has been named the company's COO.
Breweries Turn To New Way To Get Cash
Dan Selis likes being a trailblazer. Under Selis, who began Mission Brewery nearly a decade ago in a former Wonder Bread bakery near Petco Park, Mission was the first brewing company in California to sell a 32-ounce version of its craft beers. It was also the first in the state to make and sell an alcoholic version of root beer.
By sarah
November 24, 2017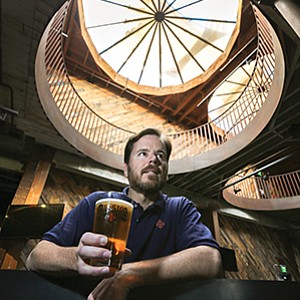 The busy investment arm of Qualcomm Inc. has spied another startup it hopes will go big.
San Diego-based Odonate Therapeutics has filed with the SEC to raise up to $173 million in an IPO.
ENERGY: Acquisition of Texas Utility Likely to Depend On Convincing State's PUC
It wasn't the sort of regulatory memo the head of a large public company looks forward to discussing on an earnings call. But the timing left Sempra Energy CEO Debra Reed little choice.
San Diego's Arcturus Therapeutics is now on the public markets following a merger with Alcobra, previously based in Israel.
The European Commission might not complete its antitrust review of Qualcomm Inc.'s attempt to buy NXP Semiconductors N.V. until early 2018.