Qualcomm Inc. reported a net loss of $5.95 billion — largely because of one-time items — on revenue of $6.07 billion during the first quarter of its 2018 fiscal year, which ended Dec. 24.
Pasha Automotive Services (PAS) is now offering specialized port-processing services for 2018 Toyota Tacomas.
By Tayler Reviere Verninas
January 30, 2018
Kratos Defense and Security Solutions Inc. said it is expanding its jet-powered drone business by opening a factory in Oklahoma.
General Atomics Aeronautical Systems Inc. said it successfully demonstrated an automatic takeoff and landing feature using a satellite data link on a company-owned aircraft.
The Navy and shipbuilder General Dynamics NASSCO wrapped up sea trials of its fourth expeditionary ship, the USNS Hershel "Woody" Williams, on Jan. 19.
The San Diego company that makes devices and software for sleep issues reported that revenue rose to $601.3 million in the second quarter, a 13 percent year-over-year increase.
With that, Qualcomm (Nasdaq: QCOM) has eight of nine regulatory approvals it needs, with China yet to decide on the matter.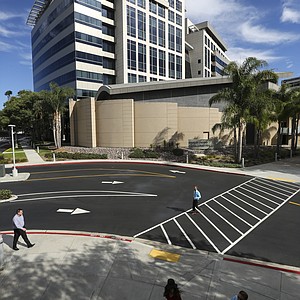 Broadcom has nominated an alternative set of board members to replace the existing board at Qualcomm in its attempt at a hostile takeover.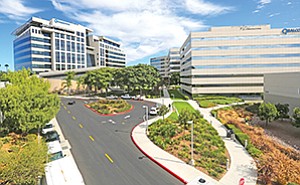 The startup was spun out of UC San Diego and UC Santa Barbara hardware security experts.
MARINE: Recovery Is Expected to Stay the Course
A rising tide in recreational boating is lifting the fortunes of local yacht brokerages, marinas and support services that suffered during the recession.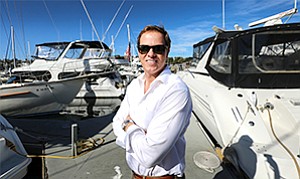 The company, formed in 2017, is focused on advanced oil extraction methods.
Faheem Hasnain and Sheila Gujrathi — former executives of Receptos — have launched a new San Diego biopharmaceutical company...
Whatever happens in 2018, it's going to be a watershed year for Qualcomm Inc.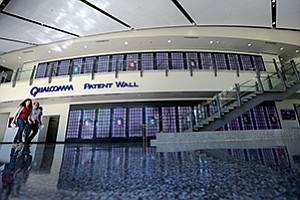 The privately held company keeps many things to itself, including financials. Still, multiyear contracts as well as the company's varied technological interests offer hints of what may come in 2018.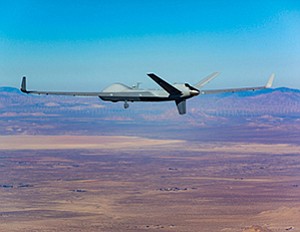 TECH: Acquisitions Power Broadcomm's New, Hostile Bid
Sixteen months ago, Qualcomm Inc. CEO Steve Mollenkopf found himself at a Silicon Valley office facing Broadcom Ltd. CEO Hock Tan and an intriguing business proposition.