Boxton, a San Diego-based shipping and logistics startup, launched a new service on Oct. 30.
Kratos Defense and Security Solutions Inc. received a contract to produce satellite communications equipment for Tokyo-based SJC, also known as SKY Perfect JSAT Corp., for undisclosed terms.
Carlsbad-based Viasat said it has contracted with Hawthorne-based SpaceX to launch the first of its ViaSat-3 satellites. Financial terms of the deal were not disclosed.
The city of San Diego intends to become an alternative energy provider to meet its goal of getting 100 percent of its energy from renewable sources by 2035. SDG&E said it does not anticipate any material impact to its financial results.
TECH: San Diego Co. Is Turning Away Work, But Still Making Acquisitions
Jim Cable is back for another go-round as chief executive of PSemi Corp., the semiconductor unit of Japan-based Murata Manufacturing Co. Ltd.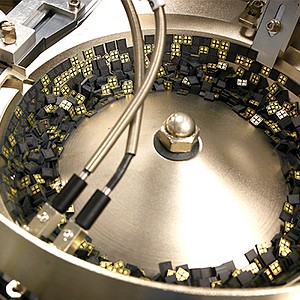 General Atomics said it received a contract from the U.S. Special Operations Command to deliver prototype lithium-ion battery systems for manned submersibles. The company is supplying what it calls LiFT, or lithium-ion fault-tolerant battery systems.
DINING: Profits Stay In-House; Beer Could Sell in Liquor Stores
For a little over two decades, Brigantine Restaurant Corp., founded in 1969 in San Diego, had collaborated with Pacific Beach-based Karl Strauss Brewing Co. for the creation of its house beer, Brig Brew.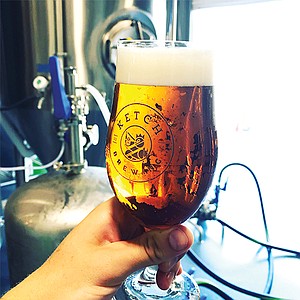 Viasat Inc. said on Oct. 15 that its in-flight satellite connectivity equipment will be a factory-installed option in Gulfstream G280 business jets.
The U.S. Navy issued a preliminary contract that will let General Dynamics NASSCO build a sixth in a series of ships for expeditionary warfare.
Sempra Energy, working in conjunction with an activist investor group, named Cynthia L. Walker and Michael N. Mears to its board of directors on Oct. 11.
General Atomics is part of a team that wants to support NASA's next, unmanned trip to the moon. Under a proposal submitted to NASA, GA's Electromagnetic Systems division would build a lunar lander in the United States.
Cubic Corp. said that it is in the process of hiring 150 people in San Diego for new positions in its transportation business. It also plans to upgrade its headquarters in Kearny Mesa to accommodate company growth.
Genomatica, which manufactures plant-based chemicals, raised $90 million in an equity offering.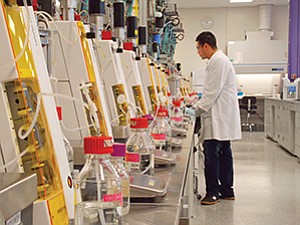 BREWING: Growth Puts Emphasis on Brands, Names
When Elvin Lai, co-founder of San Diego-based Abnormal Beer Co., had a chance conversation with Nick Floyd, co-owner of Indiana-based 3 Floyds Brewing Co., in 2017 during the Copenhagen Beer Festival in Boston, he thought the trademark misunderstanding between them had been resolved.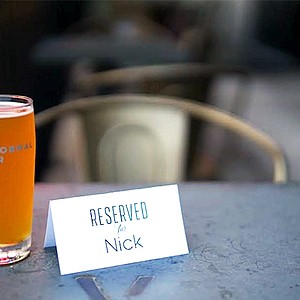 RETAIL: Subscription Soap Service Delivers Natural Product, Laughs
You would be hard pressed to find a company in any industry that does not offer a subscription service.
By Brett Hershman
October 7, 2018