SD MANUFACTURING
Recent and archived news stories on: Aerospace, Agribusiness, Chemicals, Electronics, Energy, Fabrication, Industrial, Plastics, Textiles...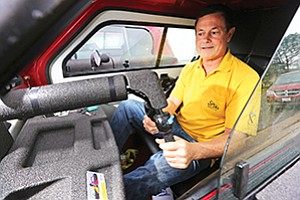 AUTO: Three-Wheel Vehicle Made Difficult Journey to Marketplace
For Lon Ballard, it has been a long odyssey in a tiny car. The nine-year trip has taken him from Thailand to the Philippines, back and forth from China to the United States, and through forests of paperwork and thickets of red tape.
January 12, 2017 3:40 p.m.
Share