A Heron Therapeutics postoperative pain anesthetic billed as an alternative to opioids achieved positive late-stage trial results, boosting the San Diego company's stock.
San Francisco-based Twist Bioscience Corporation has opened a 2,500-square-foot office in Carlsbad.
BIOTECH: Illumina SVP Tackles Challenges
Susan Tousi doesn't practice medicine, unlike many in her family tree. But Illumina's senior vice president of product development is making her mark on health.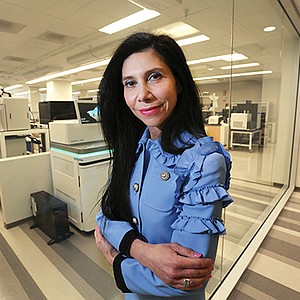 Daré Bioscience, a San Diego biopharmaceutical focused on women's reproductive health, has partnered with Orbis Biosciences to develop long-lasting injectable contraceptives.
Carlsbad's Ionis Pharmaceuticals is entrusting Akcea Therapeutics, a spinout of Ionis, to commercialize the drug inotersen ahead of a showdown.
John Hood turned a cast-off drug into a multibillion deal.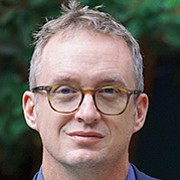 BIOTECH: Partnership to Put Genomics Data in Files
San Diego's Edico Genome recently inked a deal to incorporate genomics data into electronic medical records, a cutting-edge space for which the company appears to be well positioned.
San Diego biotech Crinetics Pharmaceuticals, taking aim at endocrine-related cancers and endocrine disorders, raised $63.5 million through a Series B financing round.
Orexigen's weight-loss prescription drug, Contrave, didn't meet sales expectations, running afoul of an agreement with creditors, according to court documents.
BIOTECH: Customer Controls Info, Can Contribute to Research
Between 23andMe, the omnipresent Fitbit and the electronic medical records created with each doctor's visit, quantifying our health has become mainstream.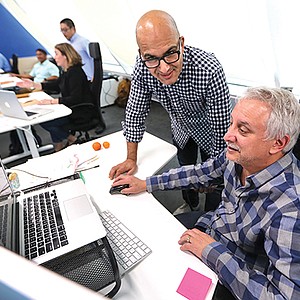 In a flurry of moves announced this week, Alphatec acquired SafeOp Surgical, raised $50 million and installed Patrick Miles as CEO.
San Diego biotech Forge Therapeutics, dedicated to fighting superbugs, is expanding to a 7,000-square-foot space in Torrey Mesa.
BIOTECH: Co. Finds Right Balance for Work On Drug, Delivery System
Halozyme Therapeutics seeks big returns on two fronts. Royalties in one could hit nearly $1 billion by 2027. The other holds even bigger potential.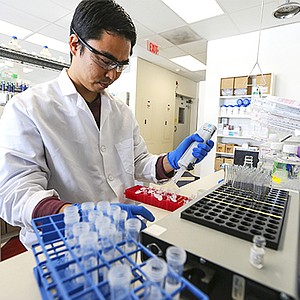 Oceanside is running out of room for construction of new industrial projects, and there's not much room left for companies that want to lease space in existing buildings.
On March 12, UC San Diego Health will open the Koman Family Outpatient Pavilion, sporting specialty services for breast, urology, sports medicine and spine care.