SD HEALTHCARE
Recent and archived news stories on: Biotechnology, Doctors, Drugs, Health Insurance, HMO's/PPO's, Hospitals, Medical Devices, Nursing...
Nuplazid Nets $94.6 Million In Q3 Sales
A drug from Acadia Pharmaceuticals made dementia patients nearly three times less likely to relapse into psychosis.
ResMed will pay $37.5 million to settle allegations that the company paid kickbacks to suppliers, sleep labs and other health care providers, the Department of Justice recently announced.
Inovio Pharmaceuticals was recently awarded up to a $9 million grant to develop a vaccine against a strain of coronavirus that's spreading in China and spurred screening at U.S. airports.
Tyra Biosciences, a Carlsbad company that wants to combat cancers that become drug-resistant, has raised a $50 million round.
Two DNA sequencing companies raised more than $140 million combined, Daré Bioscience inked a potential commercialization deal worth up to $310 million, and Human Longevity sold its cancer division for $37 million, and separately, acquired a company.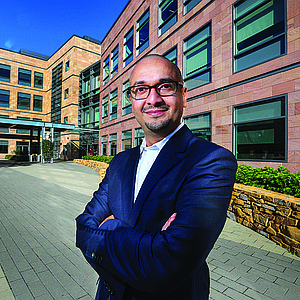 San Diego-based Neurocrine could buy the rights to yet another experimental epilepsy drug, per a recently announced agreement that could be worth up to $412 million.
Element Biosciences, another San Diego upstart that's trying to make DNA technology more accessible, recently raised an $80.3 million round.
Closed-Loop System Controls Low and High Blood Sugar.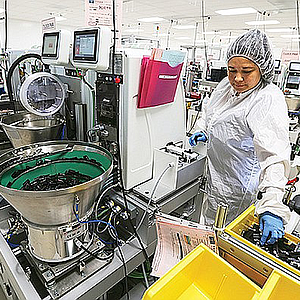 BIOTECH: Company focused on mitochondria health, raises $85M round
Boosting ambitious plans, Epirium recently secured an $85 million Series A round, amid greater investment in muscle therapies.
Former Ionis CEO To Take Helm At Nonprofit.
DEVICE: Product Development, CRO Services Focus on Diagnostics
Point-of-care diagnostic testing, which allows consumers and professionals to get quick lab-quality test results within minutes, has become a huge business.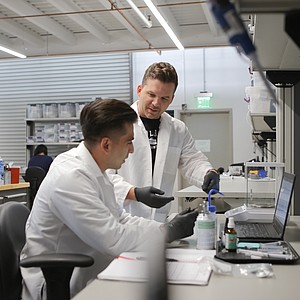 HEALTH: Excise Tax Was an ACA Financing Mechanism
A recently signed federal spending bill repealed a 2.3% excise tax on medical device makers that was scheduled to resume this month, a boon to San Diego's medtech industry.
After three decades helming Carlsbad's Ionis Pharmaceuticals, Stanley Crooke stepped down at the end of 2019. Retirement isn't for him, it seems.
San Diego's PharmAkea is merging with Denmark-based Galecto, a deal the companies said would combine overlapping drug development programs aimed at cancer and fibrosis.
TECH: Co. Scraps Planned $1.2 Billion PacBio Acquisition
San Diego's Illumina will no longer buy Pacific Biosciences for $1.2 billion, a decision the companies mutually reached following antitrust action on both sides of the pond. Pacific Biosciences, or PacBio, had the potential to add another dimension to Illumina's DNA-reading technology that's the backbone of everything from ancestry tests to prenatal screening. But last month, the U.S. Federal Trade Commission moved to block the transaction, and the U.K.'s Competition and Markets Authority in October said it might do the same. $98M Breakup Fee Per a Jan. 2 announcement, Illumina will pay a $98 million break-up fee to PacBio. But PacBio must repay the money if it strikes an agreement to be acquired by Sept. 30 and consummates the deal within two years. Illumina climbed to the top of the DNA sequencing market with short-read sequencing that amplifies snippets of DNA. Pacific Biosciences, or Pac
Prev Next