SD HEALTHCARE
Recent and archived news stories on: Biotechnology, Doctors, Drugs, Health Insurance, HMO's/PPO's, Hospitals, Medical Devices, Nursing...
LIFE SCIENCES: Financing to Support Development of Benchtop Blood Testing Tech for FDA Submission
By Natallie Rocha
March 2, 2021
The U.S. Food and Drug Administration issued an emergency use authorization for Quidel Corp.'s QuickVue At-Home COVID-19 Test on March 1.
By Natallie Rocha
March 1, 2021
BIOTECH: COVID-19 Tests Help Boost 2020 Revenue to $1.6 Billion
By Natallie Rocha
February 28, 2021
BIOTECH: Roswell Biotechnologies Uses Next Generation Tech to Solve Tomorrow's Health Problems
By Natallie Rocha
February 23, 2021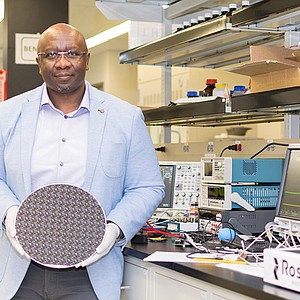 Arcturus Therapeutics acquired an exclusive, worldwide license from Alexion Pharmaceuticals to specific patent-pending mRNA manufacturing inventions related to nucleic acid purification technologies, the company announced on Feb. 22.
By Natallie Rocha
February 22, 2021
Avidity Biosciences leadership team will participate in a fireside chat.
Engrail Therapeutics has acquired Neurocycle Therapeutics, a firm that specializes in sub-type selective GABA-A modulation.
HEALTHCARE: Father, Son Business Helps Patients Stay Mobile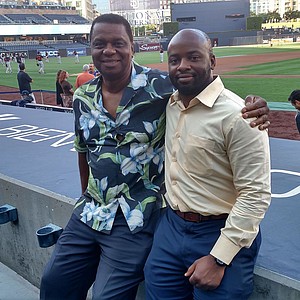 Scripps Health, the County of San Diego and the Del Mar Fairgrounds are partnering to open a COVID-19 vaccination super station at the fairgrounds on Friday, Feb. 12.
A new COVID-19 vaccination site designed specifically for the community's most vulnerable seniors opened Feb. 11 at West PACE in northern San Diego County.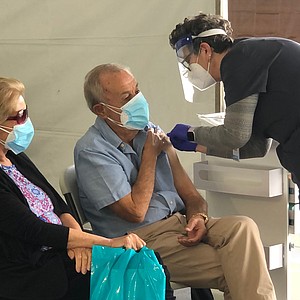 HEALTHCARE: Co. Supports More Than 800 physicians
MANUFACTURING: Miramar Co. Expected to Reach $3M in Revenue in 2021
Scientists at the Salk Institute were awarded $1.2 million from the Larry L. Hillblom Foundation to research the process of aging and how it relates to neurodegenerative diseases such as Alzheimer's disease.
By Natallie Rocha
January 28, 2021
Company Has Two Medical Devices in Pipeline
Prev Next