The company adjusted its guidance for 2018 revenue, citing the growing percentage of subscription licenses in its bookings mix.
San Diego-based Origin Code Academy, which trains people interested in a career in coding, will begin offering courseware that teaches the fundamentals of HTML, JavaScript, and CSS for free at its website, OriginCodeAcademy.com.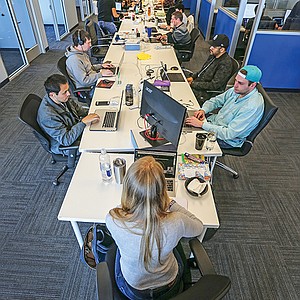 Companies are selected based on their potential as industry disrupters and on their readiness for venture capital investment.
Section 32, established in 2017, has put money from its first fund into at least 16 companies, including cryptocurrency exchange Coinbase and dockless bike-sharing service LimeBike.
University of St. Augustine for Health Sciences to be acquired by Altas Partners.
But its stock fell about 5 percent the day after its earnings report.
San Diego-based Trust & Will, the software startup that targets millennials with its simplified legal forms for estate planning, spent the past three months in an accelerator program run by Techstars, the Boulder, Colorado-based organization.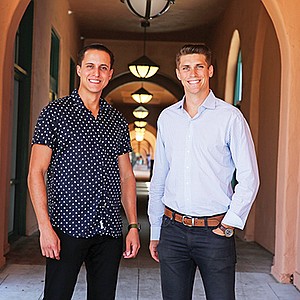 The Elizabeth Hospice announced a $10,660 grant from Las Patronas to fund the construction of an innovative activity room where children experiencing loss can express powerful emotions as they process their grief.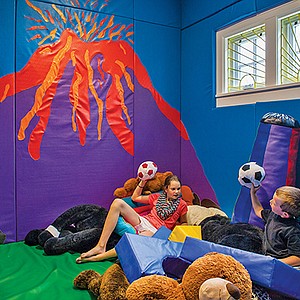 It was Seacoast's first quarterly report since it fully integrated its systems with those of Capital Bank, the San Juan Capistrano-based institution Seacoast acquired Oct. 1.
STARTUP: Incubator To Take 1% to 5% of Accepted Companies
EvoNexus, the startup incubator with offices in San Diego and Irvine, will require the next round of companies it admits to give up a stake in their business in exchange for EvoNexus' services.
Since its start in 1992, JMI has invested in more than 130 businesses.
Southwest Geophysics' services are intended to reduce explorative costs and assist in mitigating unexpected site conditions.
Qualcomm Inc. (Nasdaq: QCOM) will cut 1,231 jobs in San Diego.
Boys & Girls Clubs of Greater San Diego hosted a military public-private partnership inaugural roundtable discussion to kick off "Better Together: A Military Public-Private Partnership" designed to allow children and teens to share their experiences and challenges as members of military families. The roundtable took place recently at the Clairemont Branch in the education and nutrition center.
The company, which qualifies and pursues leads for real estate agents, employs about 150 people in San Diego.