SD FINANCE
Recent and archived news stories on: Banks, Credit Unions, Mortgage Lending, SBA, Stocks/Bonds, Venture Capital, Wealth Management...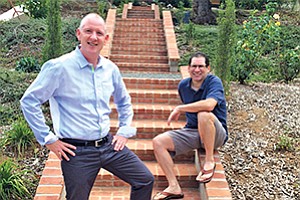 DRUGS: Tougher Times in Pharma Add to Challenges
Avalon Ventures LLC is launching an additional startup out of its venture capital incubator in La Jolla. The firm, called PDI Therapeutics Inc., is jointly backed by British drugmaker GlaxoSmithKline plc and San Diego's Avalon as part of an ongoing partnership.
May 25, 2016 3:14 p.m. $$
Share