Kratos Defense & Security Solutions Inc. reported an 18.6 percent increase in revenue and a markedly lower net loss in the third quarter.
Pentagon spending in San Diego County rose 3.2 percent between 2016 and 2017, and economists who track the numbers predict slightly faster growth this year.
Indus Technology Inc. has a new owner.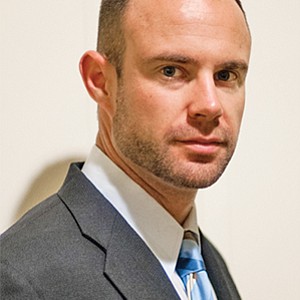 The California Air National Guard's 163rd Attack Wing put an MQ-9 unmanned aircraft to work over Northern California earlier this month to gather intelligence on how the catastrophic wildfires were progressing.
The Pentagon awarded San Diego-based Coffman Specialties Inc. a $31.1 million task order.
Five San Diego construction firms will vie for $30 million worth of U.S. Navy work under a decision announced by the Pentagon Oct. 23.
GA-ASI received a $462.1 million contract modification from the U.S. Army for a year's worth of services for the Army's Gray Eagle unmanned aircraft.
General Atomics' Electromagnetic Systems unit is providing the Navy with repair parts for its next-generation aircraft catapult and arresting gear, which is being installed on the new USS Gerald R. Ford-class aircraft carriers.
General Atomics Aeronautical Systems Inc. has made some changes in its Poway factory reflecting its U.S. Army client's new preferences.
Signal jammers are turning into a healthy business for Northrop Grumman Corp.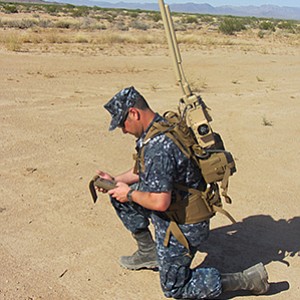 The U.S. Navy awarded Northrop Grumman Corp. a $15.2 million contract modification to integrate specialized radar equipment into its Fire Scout unmanned helicopter.
Cubic Corp. received a $5 million contract to supply its GATR portable satellite dishes to New Zealand's military services.
The U.S. Navy offers business opportunities in some of the most remote real estate in Southern California. Case in point: San Clemente Island, about 75 miles west of San Diego County, which the Navy uses as a bombing and gunnery range.
The U.S. Army Corps of Engineers named a San Diego-based joint venture, IOIE-EQM JV, as one of four businesses that will share in a $95.0 million contract for flood recovery, infrastructure recovery, emergency management and military support. Work will continue through October 2022.
Northrop Grumman Corp. will build three of its high-flying surveillance aircraft for Japan.