SD DEFENSE
Recent and archived news stories on: Arms, Contractors, Government, Military, Research, Development, Systems, Veterans...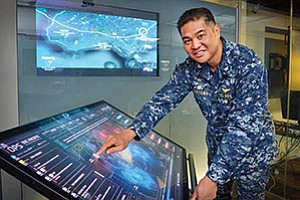 DEFENSE: Yokoyama's Priorities Are Improving War-Fighting Capabilities
Transitions are part of life in the U.S. Navy. Sailors regularly move from one city to the next, or from one continent to another. But even for Capt. Melvin Yokoyama Jr., who has spent more than 25 years in the Navy, this last transition has been quite a change of scenery.
July 13, 2017 1:38 p.m. $$
Share