Pathfinder Partners Acquires Phoenix Apartments For $8.4M
Thursday, January 16, 2020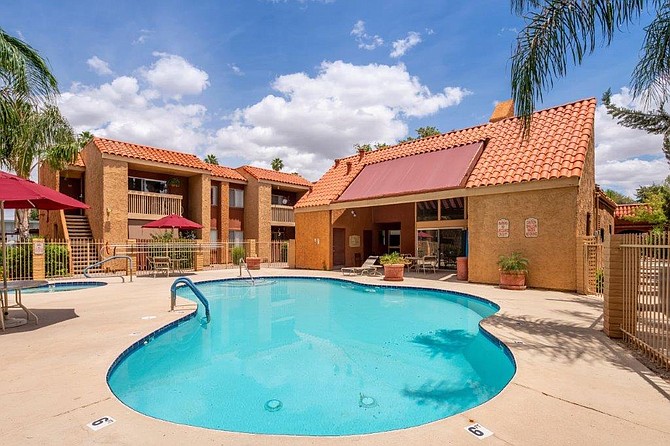 Pathfinder Partners based in San Diego has acquired a Phoenix apartment complex for $8.4 million.
Built in 1973, Park Paloma, 2930 North 46th St., has 60 apartments.
The apartments are a mix of one-bedroom, one-bathroom and two-bedroom, two bathroom units of 760 square feet to 980 square feet.
The apartments are in their original condition with tile floors, wood cabinets, laminate countertops and gas stoves.
Amenities include a pool, fitness center, laundry room, covered parking and a barbecue court.
"Park Paloma represents an outstanding value-add investment opportunity with units that have never been renovated and significant upside to enhance the community's amenities," said Mitch Siegler, senior managing partner of Pathfinder Partners. "Located near the highly desirable Lower Arcadia neighborhood, Park Paloma is walking distance to the Arcadia Crossing Shopping Center which includes Costco, Target and over two dozen other retail, restaurant and commercial tenants."
Real estate reporter Ray Huard may be reached at rhuard@sdbj.com or 858-277-8904.