Carlsbad Office Campus Sold For $15.8M
Thursday, February 20, 2020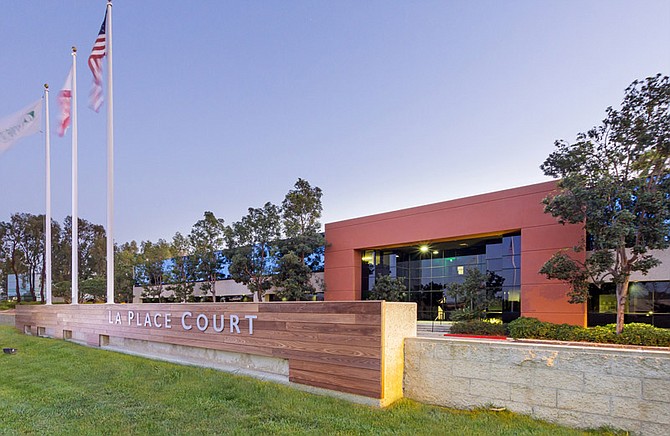 A Carlsbad office complex has been sold for $15.8 million.
La Place Court's two buildings were acquired by Intersection Diversified Fund from Swift Real Estate Partners.
Totaling 81,965 square feet of office space on a 4.6-acre campus, the two building were 90 percent leased at the time of sale.
Louay Alsadek represented Swift Real Estate Partners.
Intersection Diversified Fund was represented by Henry Zahner, senior director of Intersection.
"We feel that the risk adjusted returns for this product type are solid, especially given the continued strength of the Carlsbad submarket as indicated by increasing tenant demand from the technology sector, improving workforce talent and strong demographics," said Dan Leon, director of acquisitions for Intersection.
"By acquiring this high-end asset at below replacement cost, we're providing investors with a portfolio that enhances short and long-term appreciation," Leon said.
Real estate reporter Ray Huard may be reached at rhuard@sdbj.com or 858-277-8904.