Pacific Beach Apartment Complex Sold For $2.7M
Wednesday, February 19, 2020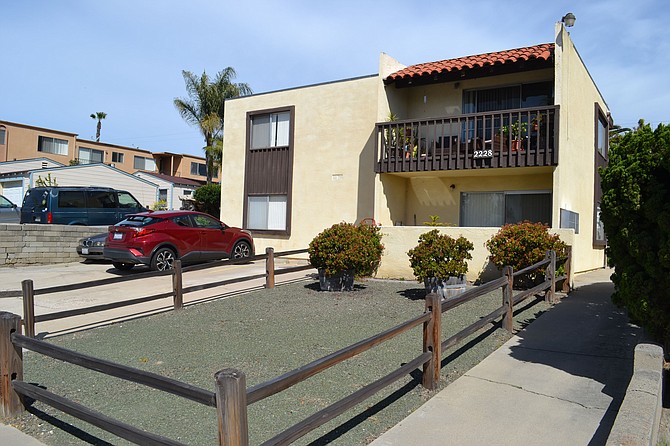 A Pacific Beach apartment complex has been sold for $2.7 million.
AC Gilligan Jr. Irrevocable Trust bought the property at 2228 Felspar St., from The David W. Figg Trust.
Both parties were represented by Dylan Wright, a vice president of ACRE Investment Real Estate Services, and Matt Robinson, a senior director at ACRE.
Built in 1970 on a 6,583 square-foot lot, the complex has a laundry room and 11 parking spaces.
There are three two-bedroom, two-bathroom apartments and five one-bedroom, one-bathroom apartments.