Teradata Cuts 80 Employees
Monday, November 18, 2019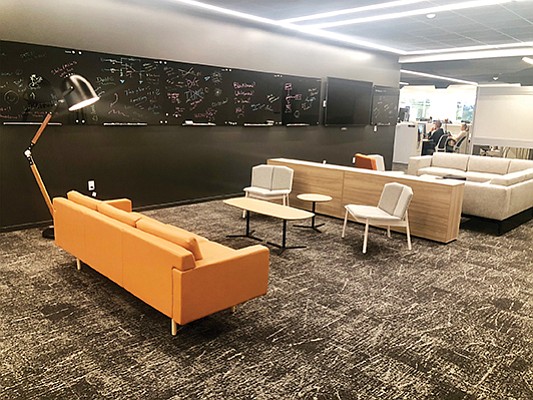 Teradata Corp. cut 80 employees at its San Diego headquarters, according to documents filed with the California Employment Development Department. In an emailed statement, Teradata confirmed that the layoffs took place last week.
The news comes shortly after Teradata's board suddenly removed CEO Oliver Ratzesberger, who had led the company for less than a year. Executive Chairman Victor Lund became the company's interim CEO while it searches for a new chief executive.
The layoffs also come as a bit of a surprise, given that the company had been in the process of growing its local workforce after moving its headquarters to San Diego. At the end of 2018, Teradata announced it had moved its HQ from Dayton, Ohio, where it had about 300 employees, to Rancho Bernardo, where it had about 1,100. It had even renovated a new, 65,000-square-foot space for the new talent.
As of June, Ratzesberger said the company had hired 150 people, with plans to add 350 more by the end of the year.

In a statement, Teradata confirmed that it had brought 300 jobs to San Diego in 2019.
"This far outweighs any impact to local employees as part of the changes being made," the company wrote. "We look forward to continuing our local San Diego investments in 2020."
According to the Worker Adjustment and Retraining Notification, the cut positions included seven software engineers, as well as a number of other positions that were redacted.
Teradata said the cuts were made as part of the company's annual planning cycle to bring its resources and investments more in line with the company's strategy.
"This has resulted in the elimination of a very select number of roles across the company, as we rebalance our teams to meet the needs of the business," the company stated. "These decisions were not taken lightly. We recognize the impact this will have on employees and their families, as well as those employees not directly impacted by these events."
Teradata reported $343 million in revenue for the quarter ending Sept. 30, a 9 percent increase from the same period last year. The company reported a net income of $10 million, a 44 percent decrease from the third quarter of 2018.
This article has been updated with a statement from Teradata. It has also been changed to reflect that the layoffs were announced last week.