HOUSING: RARE AFFORDABILITY, VARIETY OFFERED AT HUGE LONG-TERM PROJECT
Development Puts Otay Ranch on the Map
Thursday, May 30, 2019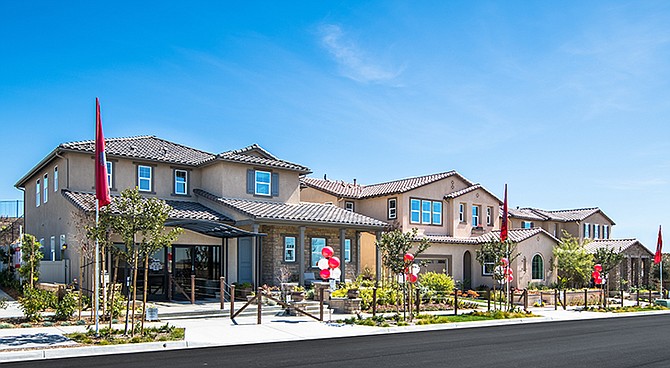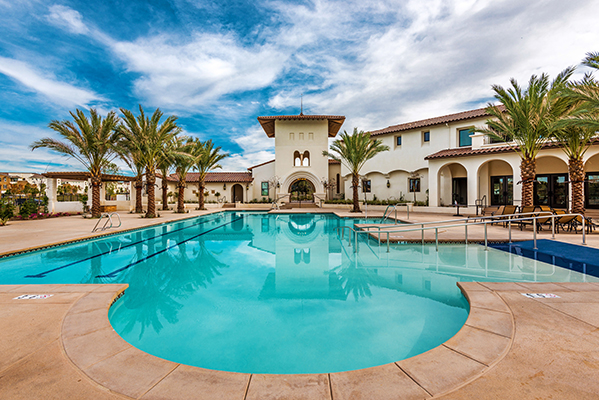 With some of its neighborhoods nearly butting up against the border with Mexico, Otay Ranch was once thought to be too remote by some homebuyers, too long a commute for people working downtown, and even thought by some to be part of Mexico.
Those days are gone.
Based on 2018 home sales, Otay Ranch was ranked 10th in the nation by John Burns Real Estate Consulting among the top 50 master planned communities.
"Multiple new communities opened in 2018 in the Otay Ranch masterplan offering a range of affordable product in a supply-starved market," the company wrote in its ranking of Otay Ranch.
660 sales in 2018
"The new supply drove a whopping increase to 660 sales in 2018, up from 563 sales in 2017, representing some of the highest growth rates among the top 25 communities," according to John Burns Real Estate Consulting.
The other top 10 master planned communities ranked in descending order were The Villages in Sumter, Fla, Lakewood Ranch in Sarasota, Fla., Summerlin in Las Vegas, West Villages in Sarasota, Irvine Ranch in Orange County, Nocatee in Jacksonville, Fla, Eastmark in Phoenix, Ontario Ranch in Riverside/San Bernardino and Inspirada in Las Vegas.
That top ranking for Otay Ranch is no surprise to Steven Baldwin, president and CEO of Heritage Building & Development — one of the primary developers of Otay Ranch and part of a collaborative partnership that makes up Baldwin & Sons.
"We've been in a big push," Baldwin said. "Right now, we have nine properties open, one of which is about to be going away, so it's down to eight." By going away, Baldwin said he means that one particular segment of homes in Otay Ranch is nearly sold out with only model homes still on the market.
Master Developer
Baldwin & Sons is the master developer of Otay Ranch. The partnership that makes up Baldwin & Sons, according to the company's website, consists of CEO Al Baldwin and his sons Ron, Steve, and Shawn and son-in-law Randall Bone and their respective homebuilding companies — Pacific Coast Communities, Heritage Building & Development and Sunrise Co. Otay Ranch is huge, covering what was once farmland that produced lima beans, hay and grain and was later used for cattle ranching.
Generally, when people talk about Otay Ranch they refer to the portion of Otay Ranch that's under development or where homes have already been built.
Prev Next