ECONOMY: DESPITE DECREASING NUMBERS, OVERALL OUTLOOK IS GOOD
Tourism and Craft Brewery Industries Remain Optimistic
Sunday, May 12, 2019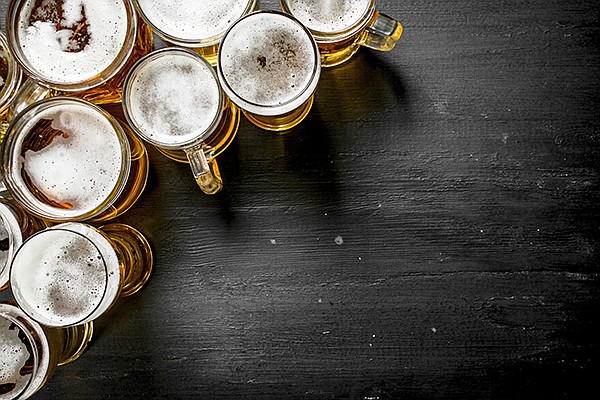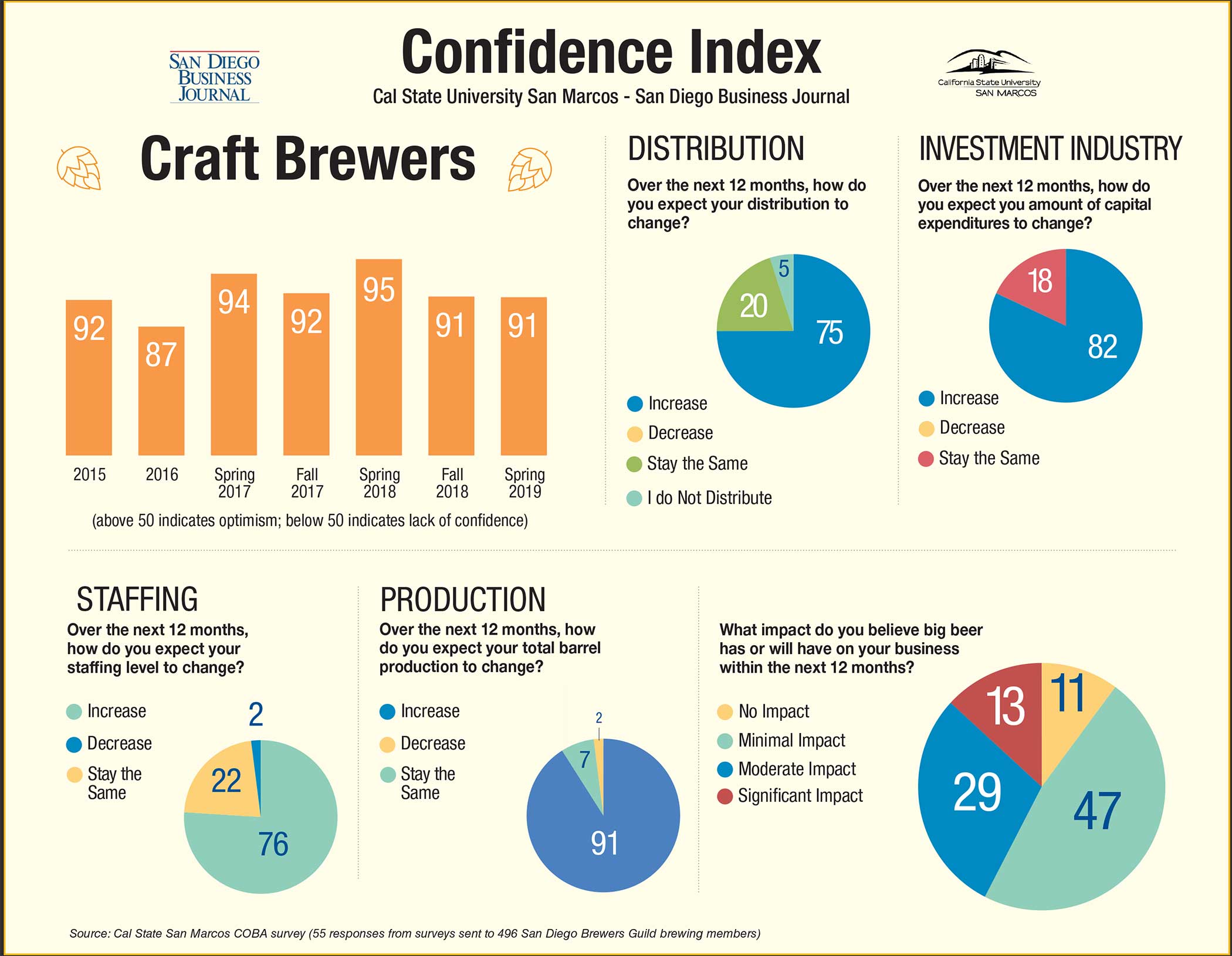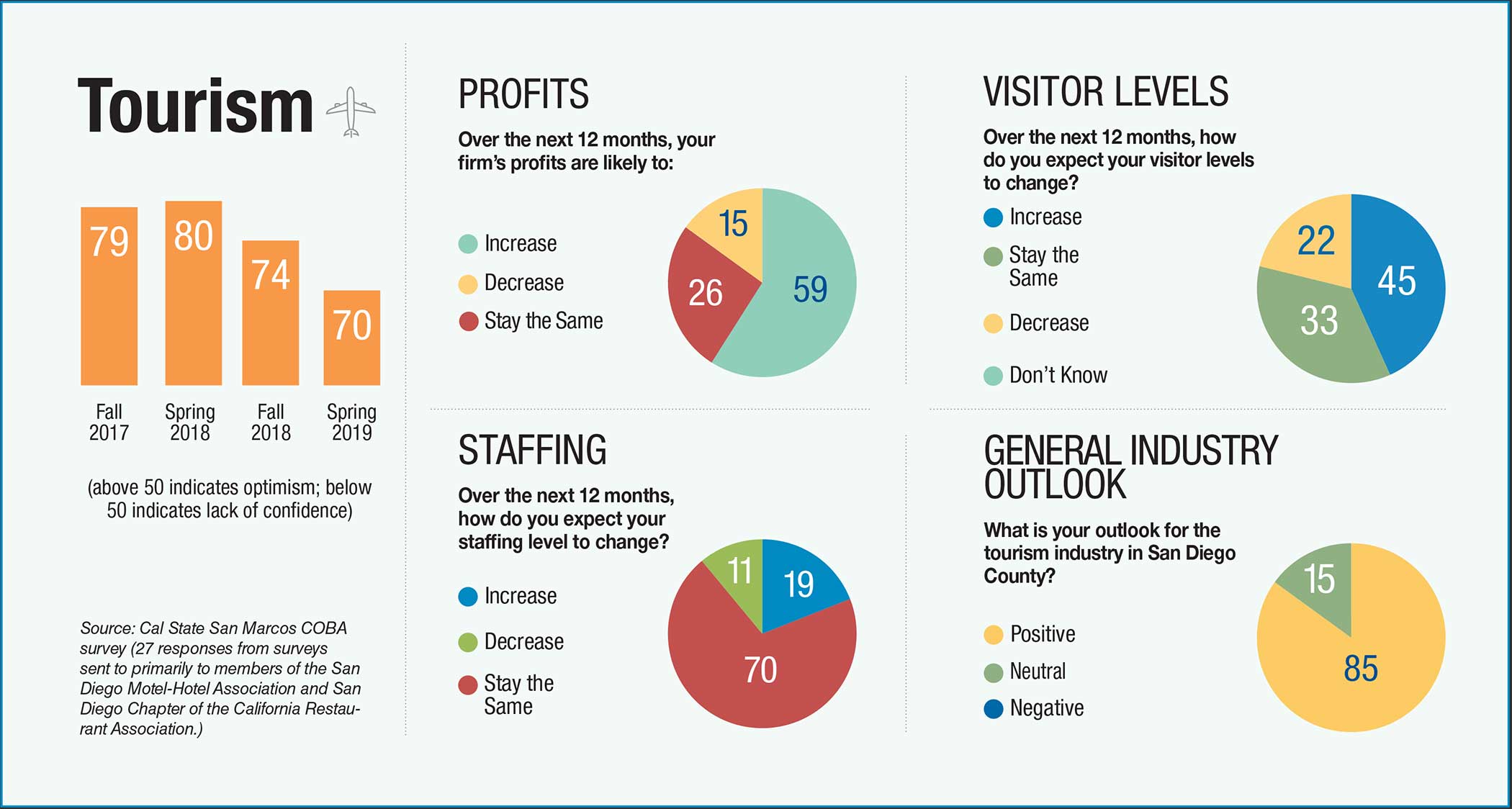 The consensus of the previous Craft Brewer Confidence Index survey, released in November, was that the San Diego craft beer industry wasn't too worried about the presence of big beer. Six months later, according the latest report, it appears some of the local brewers are finally fed up with it being there and the influence it is having on some of the smaller guys.
Still, despite craft brewers' increasing unease toward big beer, optimism remains high in the sector, according to the results of the spring survey.
The questionnaire was sent to about 500 brewers of which 55 responded. Ninety-one percent of those respondents expect an increase in beer barrel production in the next 12 months, while 58% of respondents believe employment in the craft brewery industry will increase by one to five employees in the following year. On the distribution front, 75% of respondents predict that figure will increase in the same time frame and 82% of respondents believe brewing equipment capital expenditures will increase, as well.
The same positivity seems to be prevalent in the tourism industry, this according to the recent results of the Tourism Confidence Index spring 2019 survey. That analysis was administered to about 550 contacts in the market, of which 27 responded. This included hotels and motels, museums, golf courses and resorts and restaurants.
In terms of profits in the tourism industry, 59% of participants believe it will increase over the next 12 months. Forty-four percent of respondents anticipate an increase in attendance and visitor numbers and 33% think that figure will remain the same. Meanwhile, 19% of respondents believe employment levels in the industry will increase, while 70% said the count will stay as is. Overall, 85% of those surveyed have a positive outlook on the tourism industry in general.
The latest indices were developed by the California State University San Marcos (CSUSM) College of Business Administration and the San Diego Business Journal. Since fall 2015, CSUSM has conducted a Craft Brewer Confidence Index survey in partnership with the San Diego Brewers Guild (SDBG). Since fall 2017, CSUSM has compiled a Tourism Confidence Index survey with the aid of the San Diego Hotel-Motel Association (SDHMA) and the California Restaurant Association (CRA). In spring 2019, CSUSM brought along a new partner for the Tourism Confidence Index: ReferenceUSA, a company that provides business and residential information for reference and research purposes.
All confidence indices are measured on a scale of one to 100. A score above 50 indicates confidence in the industry; a score of 50 means a neutral outlook; and a score less than 50 suggest a negative viewpoint.
Prev Next