Epic Games to Acquire Psyonix
Wednesday, May 1, 2019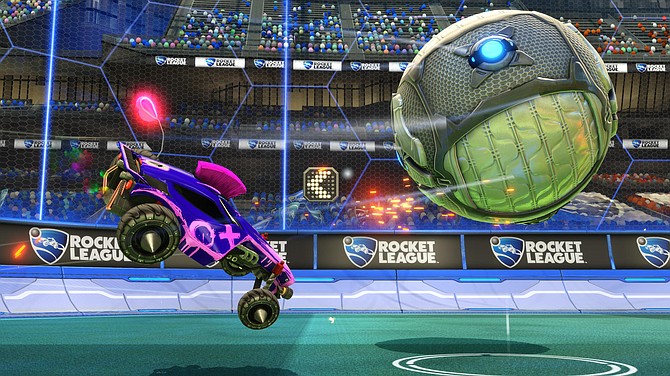 North Carolina-based Epic Games will acquire Psyonix, the San Diego-based developer behind popular soccer video game Rocket League. The companies announced they had signed a definitive agreement on May 1, and expect the deal to close in late May or early June. They did not disclose the terms of the acquisition.
"We've been working closely with Epic since the early days of Unreal Tournament, and we've survived changing tides as partners, so combining forces makes sense in many ways," Psyonix Founder and Studio Director Dave Hagewood said in a news release. "The potential of what we can learn from each other and accomplish together makes us truly excited for the future."
Psyonix was founded in 2001, and moved its headquarters to downtown San Diego in 2009. It currently has 132 local employees, and plans to grow that team as it continues to support its most popular title, Rocket League. The game, which plays as a team-based soccer tournament with flying cars, currently has more than 57 million players.
The San Diego-based developer has also collaborated with Epic Games in the past, contributing to titles in the Gears of War and Unreal Tournament franchises.
Epic Games is best known for its hit multiplayer game Fortnite, which reportedly brought the developer a $3 billion profit last year, according to TechCrunch.
"Psyonix has always been a part of the Epic family, and we're happy to make it official," Epic Games CEO Tim Sweeney said in a news release. "We have great respect for how Psyonix has built an excellent team and an incredible community around Rocket League."
In the short term, Psyonix said nothing will change with Rocket League; the game will still continue to be updated with new features. Later in the year, the PC version of the game will be available in the Epic Games store, but until then, it will continue to be available for purchase on Steam.
Psyonix's leadership will stay in place, and it will continue to hire as planned.