RETAIL: OWNER MAKES DEALS WITH FARMERS, ALSO DOES OWN ROASTING
Coffee Co. Cultivates Direct Trade Ties
Tuesday, March 26, 2019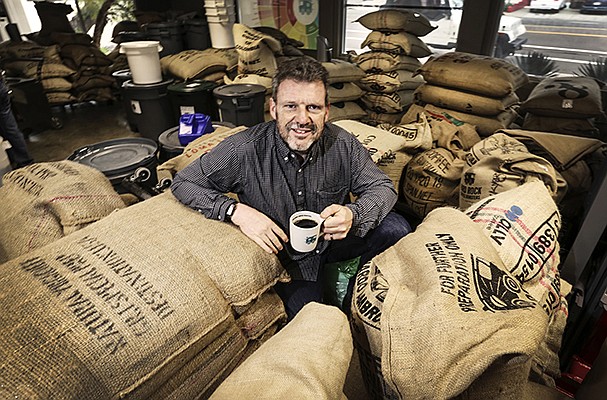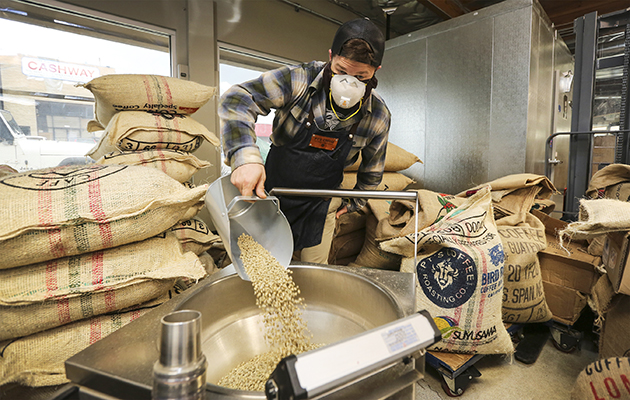 BIRD ROCK COFFEE ROASTERS, INC.
President: Jeff Taylor
Revenue: N/A (privately owned), doubled sales over the past two years
No. of Employees: 113
Headquarters: Linda Vista
Year Founded: 2006
Company Description: Roasters of direct-trade and locally sourced coffee with six brick-and-mortar coffee retail stores in San Diego County.
It was a conversation with a very candid customer in the early 1990s that set Jeff Taylor, president and co-owner of Bird Rock Coffee Roasters Inc., out to find the best coffee in the world.
The man, in his 50s, had stopped by one of two PT's Coffee Roasting Co. locations, which Taylor owns in his native Kansas. When Taylor asked him how he enjoyed his cup of joe, the gentleman indiscreetly responded, "actually, your coffee sucks."
"I was devastated," said Taylor, then 30. "It was then I realized business was good because it was a social phenomenon — there weren't any other coffee shops in the neighborhood then. But the product just wasn't good."
At that point, Taylor made it his mission to make sure the coffee he was providing his customers was top quality. He first taught himself how to roast his own coffee. Then he began traveling to places like Guatemala, Colombia and Africa and forging direct-trade partnerships with the best coffee growers he could find.
It was a huge undertaking, but, for Taylor's intents and purposes, it worked. Today, Taylor not only owns three PT's Coffee locations, which recently received a 93/100 rating from Coffee Review, in 2017 he purchased San Diego-based Bird Rock Coffee Roasters for an undisclosed amount. In March, Bird Rock Coffee Roasters also received a 93/100 rating from Coffee Review.
Direct Trade Forte
"Our niche is that we curate the best coffee," said Taylor of the company's success. "Smaller roasters may not have the resources to do direct trade — it takes a lot of resources and relationships… We are able to go to the farms and see the conditions and all that…. Though I work with some importers to buy coffee — direct trade is our forte and we do that by finding the right farmers."
With Taylor as president, Bird Rock has grown from three locations to six and the sales of the privately-owned company have doubled in the last two years. In February, Bird Rock signed a distribution deal that brought its products to all 27 Gelson's Markets in San Diego, Santa Barbara, Los Angeles and Orange County. Bird Rock also signed a contract with Karl Strauss Distributing, a division of Karl Strauss Brewing Co., that will introduce Bird Rock Coffee Roasters nitro cold brew to over 100 restaurants and bars in Southern California. In mid-March, Bird Rock Coffee Roasters, in partnership with Santa Barbara-based Frinj Coffee, sold the first California-grown coffee. The varietal, a certified organic Cuicateco, scored a 92 from Coffee Review and sold out within hours.
Prev Next