RETAIL: SMALLER SPACES MEET STILL STRONG RETAIL DEMAND
Big-Box Space Makes Cut for Repurposing
Monday, March 4, 2019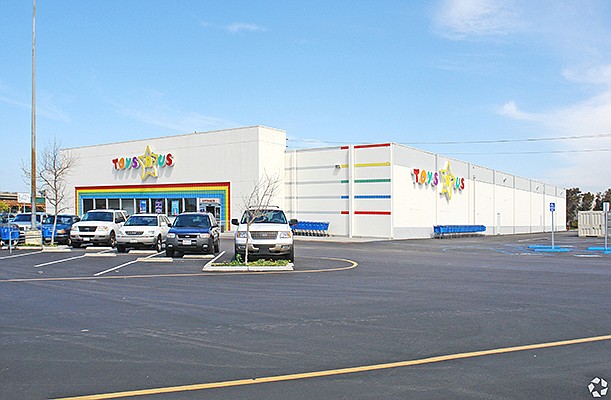 Big-box retail spaces that once were home to such retail giants as Sears and Toys R Us are proving to be a hot commodity in San Diego County.
Depending on their location, most are snapped up quickly, renovated and reopened — often with several tenants taking the space.
The demand for big-box space comes as retail in general is prospering in the county, as companies adjust to accommodate e-commerce.
The San Diego County retail market softened in the fourth quarter of 2018, but commercial real estate brokers are optimistic that 2019 will be a good year with a flurry of new high-end and low-end retailers ready to open and more on the way — including more than a dozen retailers and restaurants in Kilroy Realty's One Paseo development in Carmel Valley.
Lack of Available Land
Former big box sites are especially attractive in San Diego County because there's not a lot of land left to build new stores from the ground up and the demographics of the region with a strong economy and fairly affluent workforce make the county a good location for retail.
"They are being absorbed. The majority are being backfilled by other tenants in the market, maybe some of them are being chopped up and absorbed that way," said Richard Lebert, a senior vice president of Colliers International in San Diego.
Apartment Option
"There are a few instances where those properties might have the zoning to allow for multifamily," Lebert said.
For example, Lebert and Reg Kobzi, a senior vice president of CBRE, said a former Toys R Us store in San Diego on Morena Boulevard is a likely prospect to be redeveloped for apartments.
"There are probably other sites that are being looked at," Lebert said.
According to a recent report by CBRE, there were 29 big-box retail spaces vacant in San Diego County in February, with a total of 884,021 square feet of space.
"There has been movement on some of these spaces already, mitigating the fear that they would sit vacant," CBRE reported.
Toys R Us Closures
Closed Toys R Us stores accounted for more of the vacancies in San Diego than any other retailer, with empty stores in La Mesa, San Diego, Oceanside and National City totaling nearly 150,000 square feet, according to CBRE.
Other retailers that left empty big boxes behind included Sears, Orchard Supply, Office Depot, Whole Foods, Big Lots, CVS, Albertsons and Walgreens, among the better known brands.
Prev Next