Executive Q & A: James Skeen Jr.
Monday, June 10, 2019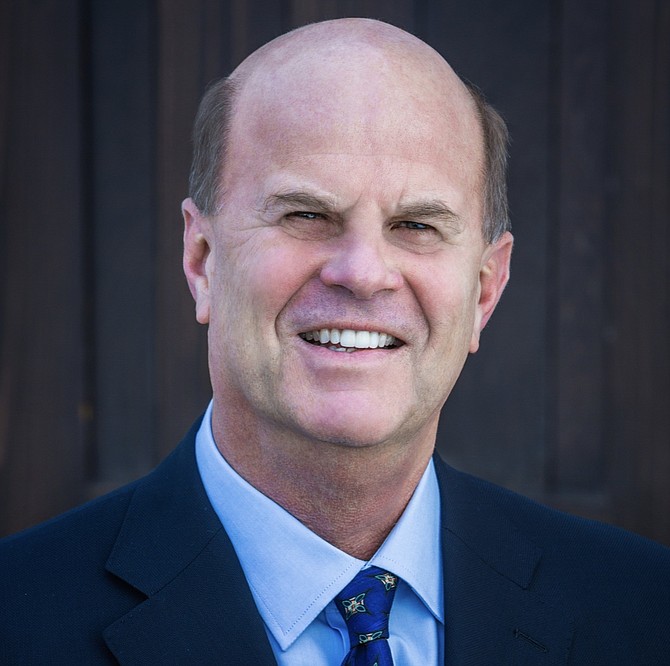 And the Executive Briefing Series is this: If you think about information, it falls into two categories. Classified information deals in sources and methods and should only be accessed by individuals with security clearances working on behalf of the U.S. government. Unclassified information deals with things that are called indicators of compromise and motivation.
So we took a step back and said, "Well, why don't we create something called the Executive Briefing Series and let's go out and educate the men and women leading businesses in San Diego?"Let's call them the nontechnical C-suite. By that we mean they're not computer scientists. They're not IT experts. So this is a new spoke in the FBI wheel, the Community Engagement wheel.We've added the Executive Briefing Series.
In 2018 we did four in San Diego. In 2019 we will do nine, putting the FBI in front of approximately 1,000 business leaders in our county. We want the nontechnical C-suite to be able to go back to their organizations and have better informed discussions with their own IT departments. We want the nontechnical C-suite to have a link to the FBI — the relationship already in place before something happens — so the response can be quicker and more effective.
The nice thing about the Executive Briefing Series is at each briefing, we talk about the Citizens Academy. We say the Citizens Academy is also designed for the nontechnical C-suite.
Q: InfraGard is another program.
A: InfraGard San Diego is anFBI-affiliated nonprofit. And their mission is to mitigate criminal and terrorist threats, risks and losses for the purpose of protecting our region's critical infrastructure and the American people. So the nice thing about InfraGard is it is free, anybody can join. You do have to go through a background check. And after that, you are given access to not classified information but what is referred to as For Official Use Only, that you are provided but not permitted to share.
InfraGard on a national basis was founded in 1996. There are 80 chapters throughout the U.S. We're very proud to say InfraGard San Diego is well over 2,000 members. It is, we think, the best-run chapter in the country. We have two leaders: Sandy Moul is the president and CEO. Bob Welty is vice president of the chapter.
Q: How would a person get involved with either organization?
A: There's a whole bunch of different ways. They can reach out to John Caruthers or FBI Special Agent Parker Scott here in San Diego. They can reach out to me. They can reach out to Sandy or Bob at InfraGard. But John Caruthers is the senior SSA, supervisory special agent, in charge of Community Engagement.