Cosmetology Schools Help Meet The Demand for Next-Gen Stylists
Monday, January 28, 2019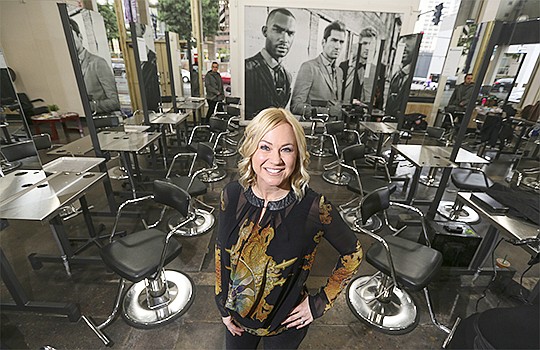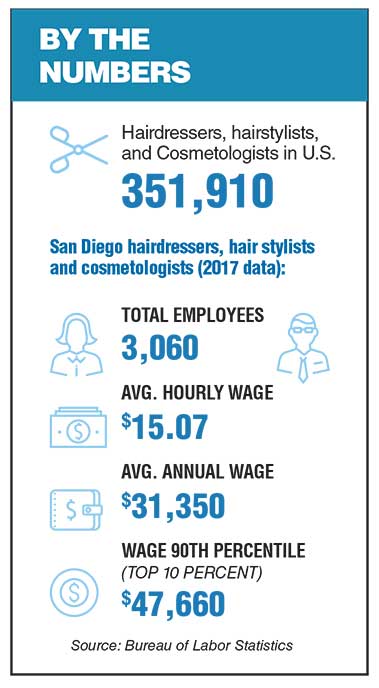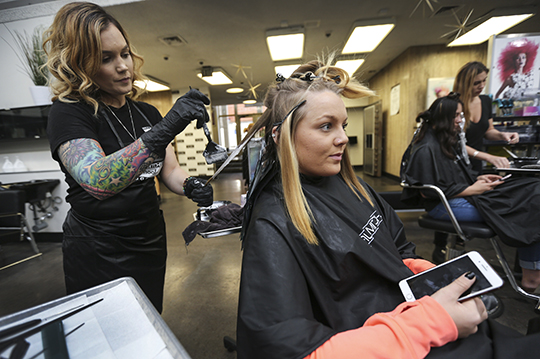 After working for 30 years as a bookkeeper for her family's sheet metal paint shop, Rosemarie Royce decided to go back to school and learn a trade she had loved since she was a small child — she enrolled in cosmetology school.
"It is my bucket list career — I should have done it when I was 18 but life gets in the way," said Royce, who is set to graduate from the cosmetology school at San Diego City College in May, and then take the state licensing exam in early June. "I am ready to rock 'n' roll."
Once she graduates, said Royce, she will continue to work at her day job, but see clients on weekends in her home beauty salon — in the garage of her family's Lakeside home — which they built for one of their three grown daughters, who also attended beauty school.
Royce is among the tens of thousands of students who graduate each year from beauty and barber schools across the nation, an industry that generated some $2.5 billion in total revenue in 2018, according to IBISWorld, a business and market research firm. Those schools feed an appetite for cosmetology professionals to work in hair and nail salons that brought in $59.5 billion in 2018, also according to IBISWorld.

The sector in San Diego employed 3,060 paying an average annual wage of $31.350 according to the U.S. Bureau of Labor Statistics in a 2017 survey. 
About seven or eight private beauty schools operate in San Diego County, as well as the public program at San Diego City College, said Sudie Phillips, department chair for the City College cosmetology program. The local demand for cosmetology graduates is strong, according to those in the business of training professionals in the beauty and barber industry.
Beauty schools are meeting this demand by adapting technological tools and also preparing their student for all aspects of the job, from brows to business.
"There are salons popping up everywhere in San Diego, eager to hire new stylists," said Katie Graves, co-director of Paul Mitchell the School, a cosmetology school located in downtown San Diego. "This industry is recession-proof."
Paul Mitchell has about 120 cosmetology schools across the country, most of which are franchised. The company also has a popular line of hair care and beauty products, Paul Mitchell schools come under the corporate umbrella of John Paul Mitchell Systems Inc., which includes hair care products and salons, and the company's headquarters is in Century City.
Prev Next