Find Luxury and Invigorating Beauty Nestled in Rural Seclusion
Sunday, January 27, 2019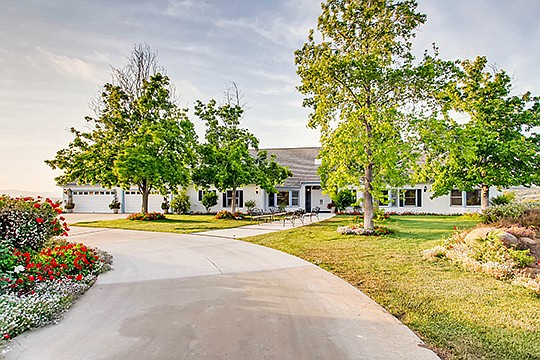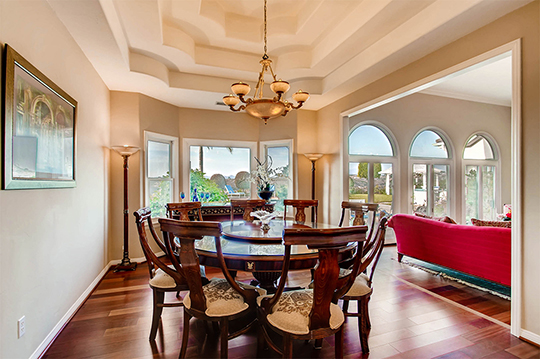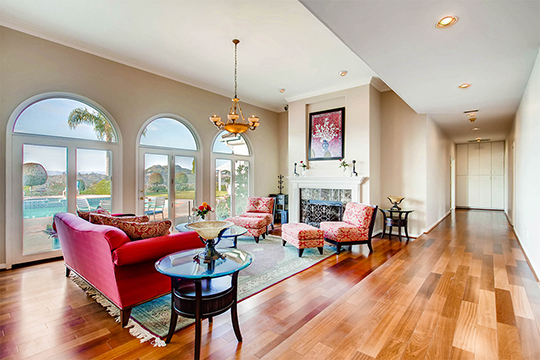 Bonsall is an idyllic community in the foothills of the Peninsular Mountain range about 40 miles from downtown San Diego, west of Interstate 15 and 11 miles as the crow flies to the ocean. Nestled in between the northeast edge of Vista to the south and Fallbrook to the north, the town was founded in the late 1800s and named after James A. Bonsall, a local minister.
The 32.8-square-mile community consists of dramatic rolling hills and uplands with large expanses of flat land for agriculture, golf courses and equestrian facilities.

Mature trees line the road that leads to 30417 Via Maria Elena in the Hialeah Estates community. The road winds its way up the mountain past large parcels of land with impressive homes, some with horse farms, others with groves of income producing crops — all enjoy privacy and expansive views.

Linda Mandrayar, a Realtor with Willis Allen Real Estate, has lived in Bonsall for the past 30 years. She specializes in the Bonsall area working out of the Rancho Santa Fe office for Willis Allen and has the listing for the Via Maria Elena estate. She refers to the area as "manicured rural."
Hialeah Estates is an established luxury community with large parcels and custom luxury homes equal to, if not better than those in other well-known luxury communities in San Diego County. Except, that is, for the price tag. The equivalent home would be several million dollars more in say, Rancho Santa Fe. The current asking price for Via Maria Elena is $1.4 million.
The entry to the 4,088-square-foot home is through a set of whimsical custom iron scrollwork gates. The long drive leads up a slight incline toward an expanse of green grass and mature trees to a circular motor court. In the center of the court, a dramatic waterfall made from local boulders splashes into a small pond surrounded by landscaping.
The single-level home is unlike most in the area. It's more of a Cape Cod look than the standard Mediterranean or California Ranch, immediately setting it apart.
Sited on a flat lot overlooking the panoramic view over the Bonsall valley and mountains beyond, the expansive views are breathtaking.
"It has a fantastic setting out on its own peninsula," Mandrayar said. "When you walk through the front door you can see the view out through the big open windows."
The French Country-style home looks out over the pool, the hills — even the San Bernardino snow-capped mountains, she said.

Prev Next