DINING: RESTAURANT GROUP KNOWS EACH VISIT COUNTS
Consistency Cements Customer Retention
Tuesday, January 22, 2019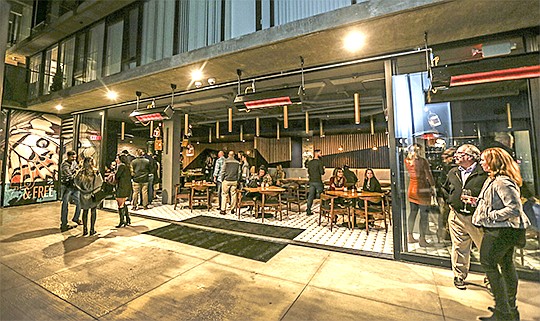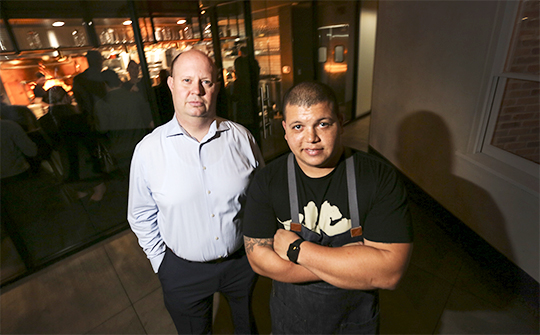 TRUST RESTAURANT GROUP
Co-Owners: Brad Wise and Steve Schwob
Revenue: $5.5 million in 2018, projected revenue for 2019 is $10 million
No. of employees: Approximately 130
Headquarters: Hillcrest
Year founded: 2016
Company description: A local restaurant group that owns and manages Trust Restaurant, Hundred Proof cocktail bar in Hillcrest, and Fort Oak restaurant and bar in Mission Hills.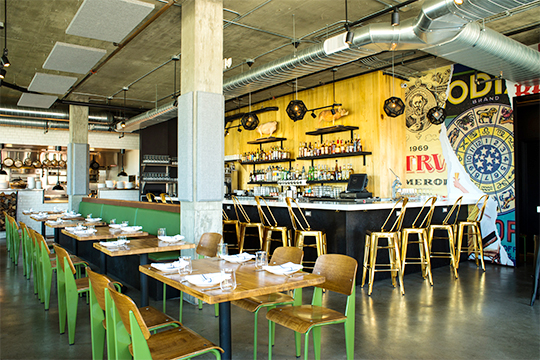 For co-owner and Executive Chef Brad Wise and his Trust Restaurant Group, things have been moving rather fast.
In 2016, the same year the restaurant group was formed, Wise and partner Steve Schwob opened Trust restaurant, a wood fire cookery, in Hillcrest.
Hundred Proof cocktail bar, in University Heights followed in 2017. And, last week, Fort Oak, a restaurant and bar with a focus on seafood in Mission Hills, officially launched.
Wise, who attended the Academy of Culinary Arts in Atlantic City, says the rapid growth of the Hillcrest-headquartered company can be attributed to one very specific trait: consistency. This, the 33-year-old says, is why Trust Restaurant Group patrons keep coming back.
"When you go to a restaurant and have a good dinner, and then you go back and it's just not good — there is nothing worse than that," said the married father of one. "We are not perfect, but, we strive every day to be consistent. Our motto is the guest comes first, and then consistency is everything. And, people keep coming back for that."
It is this level of constancy that has created notable fanfare around the Trust Restaurant Group properties, thus, prompting the group's expansion and garnering accolades.
$5.5 Million in Revenue
Today, Trust Restaurant Group has around 130 employees and boasted a revenue of $5.5 million in 2018. With the opening of Fort Oak, which was originally slated for a fall 2018 debut but faced construction delays, Wise believes the company will be in the $10 million neighborhood by the end of this year.
"For us, it's all about consistency, execution and people," said Wise, adding that a guest favorite is the oxtail raviolini. "It doesn't necessarily have to do with our view or location — we are actually off the beaten path. But, people keep coming back to us because of our service and our program."
Alex Benes, culinary director of Wood Ranch BBQ & Grill in San Diego, says the method of uniformity that Trust has focused on is key in retaining customers. First and foremost, you have to serve good food and have good service, he says, but, truly, the best way to keep guests coming back is to be dependable.
Prev Next