TRAVEL: COMPETITIVE MARKET, PILOT SHORTAGE ADD TO WOES
Co. Must Fix Airplanes And Mistakes to Survive
Tuesday, January 22, 2019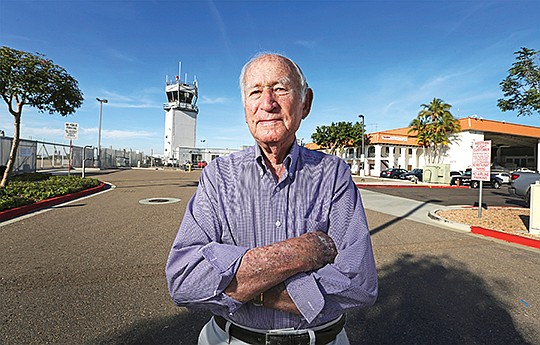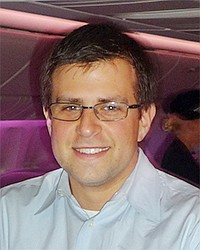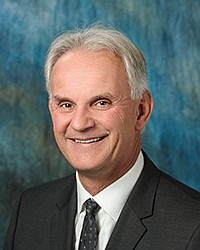 In its long story yet thus far stunted trajectory, California Pacific Airlines, the commercial service carrier owned by 97-year-old entrepreneur Ted Vallas, has had nothing short of a bumpy ride.
After attempting for a decade to get the company off the ground due to numerous delays at both the federal and local government levels, including problems with getting required certifications from the Federal Aviation Administration, the airline finally debuted Nov. 2. The inaugural flight from McClellan-Palomar Airport to San Jose was originally scheduled for the previous day but was cancelled due to what a spokesperson said were "logistical issues."
More cancellations followed in December, this time because of mechanical problems, and the airline formally announced it would suspend the Carlsbad operation for the entire month of January due to a nationwide pilot shortage, casting a shadow over the fledgling carrier's future. Now, industry experts are skeptical of California Pacific's prospects and say for it to survive, the airline will need to restore consumer confidence. Those same analysts suggest the reasons behind the airlines' inopportune sequence of events and current grounding are numerous, including a poor debut timing due to the pilot shortage, the use of an old fleet, and the lack of competitive prices when compared to other San Diego air carriers.
Safety First
George Belch, San Diego State University marketing professor and senior associate dean of the Fowler College of Business, says the biggest issue the airline faces is the safety concern — both business and leisure travelers want to feel a sense of security when they fly. This is, in large part, due to the airlines' small fleet of 50-seat Embraer regional jets, which are 15-plus years old.
"You have to have (the safety aspect) completely figured out before you roll out," he said. "Safety is paramount when it comes to flying."
He adds there is credibility concern as well, stating: "People don't want to book a flight that will potentially get canceled and have them scrambling and overspending last minute."
California Pacific Airlines didn't respond to requests for comment.
Brett Snyder, president of Cranky Concierge, an air travel assistance service headquartered in Long Beach, says it is hard enough to start a new airline, especially when taking into consideration the other bigger airlines that service this part of the country.
An Uphill Battle
California Pacific "has an uphill battle in trying to compete against them as it is," he said. The airline came with the promise of more convenient flights for North County, but the problem is there isn't enough frequency, he added. So, even if it is more convenient, it is only more convenient at very specific times. "The rest of the time, people are driving down to San Diego International."
Prev Next