DINING: PERSONAL SERVICE KEY PART OF DELIVERING COMMUNITY CONCEPTS
Restaurant Group Looks to Stand Out, Blend In
Tuesday, January 15, 2019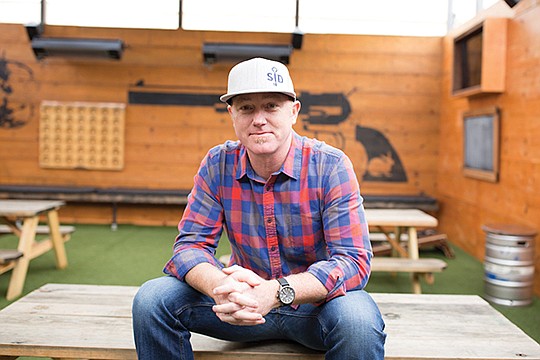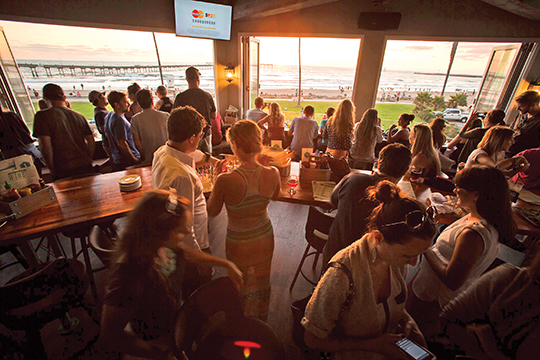 SOCIAL SYNDICATE
Chairman and CEO: Brendan Huffman
Revenue: Approximately $40 million to $50 million in 2018, and projected 20 percent increase in 2019 and annual revenue of nearly $60 million by 2020
No. of Employees: 650
Headquarters: Ocean Beach
Year Founded: 2014
Company Description: A restaurant development group that specializes in creating casual neighborhood concepts.
For Brendan Huffman, the purpose of all Social Syndicate restaurant group's properties is simple: provide genuine, good old-fashioned hospitality.
"We call that a casual approachability," says the chairman and CEO of the vibe and atmosphere he aims to achieve at each of his locations. No matter which part of San Diego a Social Syndicate restaurant may be, from Pacific Beach to Del Mar, the goal is to create "a place where people high-five each other and give side-hugs, hang out and get away and where employees and maybe even some of the usual patrons know you by name."
Nine locations and four years later, it is that very level of comfort and informality across the venues that have made Social Syndicate, which specializes in revitalizing and/or creating casual neighborhood restaurants, successful. With financial backing from investors and with a handful of business partners that provide a collective 45 plus years of experience in the food and restaurant business, Social Syndicate is behind local venues such as Wonderland Ocean Pub in Ocean Beach, Bootlegger Plates & Pours in the Gaslamp Quarter, The Rabbit Hole in Normal Heights and OB Surf Lodge, also in Ocean Beach, among others.
Revenue
Last year, the company's revenue hovered around the $40 million to $50 million mark. This year, Huffman projects Social Syndicate, with 650 employees and headquartered in Ocean Beach, will see a 20 percent increase in annual revenue. By 2020, thanks in part to a property in Del Mar that is in the works and another as-yet-to-be-revealed project in development, Huffman believes Social Syndicate will be close to a $60 million company.
Another key aspect of the company's success is that once it lays down the "casual approachability" foundation, the partners take their time in figuring out how to make each location resonate within its community, says Huffman. By this, he means the addition of specific elements that speak to the demographic of any given restaurant, which may include menu items, presentation and greeting style, among other things.
One example of this is the Del Mar property, a $2.5 million to $3 million project set to begin renovation in the next six to eight months and open in the middle of next year. Huffman says some of the design features, the way the food is plated and even the way the bartender will greet customers will be, in his words, "kicked up a notch" to better cater to the Del Mar crowd. You have to be sensitive to the area and the people in the community, he says, while still providing good, quality service and good food.
Prev Next