PROPERTY: BIG, SMALL COS. FIND VARIOUS APPEALING FEATURES
Coworking Space Passes Million-Square-Foot Mark
Tuesday, January 15, 2019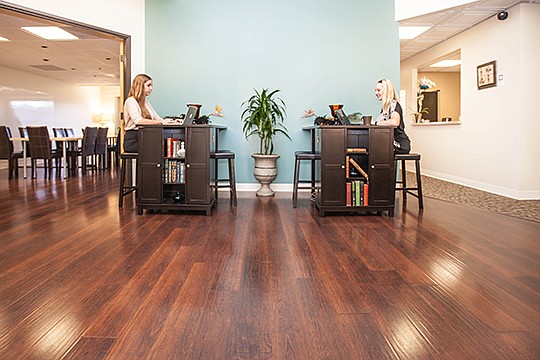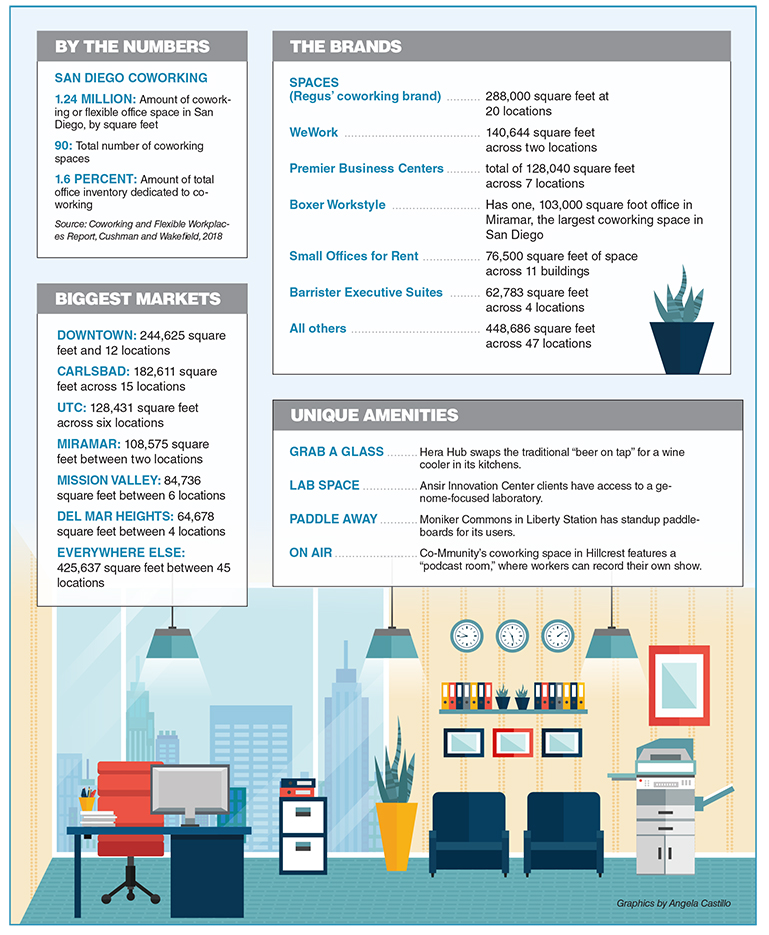 San Diego entrepreneurs have plenty of options to choose from when deciding where to rent a desk. In addition to the big national brands, there are coworking spaces specifically designed for biotech companies, for women, and even for nonprofits.
In the last year, WeWork, Spaces and BioLabs grew their coworking footprint in San Diego County. The total square footage dedicated to flexible office spaces shot past 1 million last year.
With so many coworking options popping up across San Diego, you might think the market had reached a saturation point. But according to local coworking leaders and real estate advisors, there's plenty of demand to go around.
"It's not going away," said Andrew Ewald, First Vice President for CBRE in San Diego. "There are a number of different groups looking at space to create more coworking in San Diego."
Coworking spaces surged with the need for tech startups to find affordable offices where they could scale their business as needed. But in San Diego, and across the U.S., they have morphed into flexible spaces that appeal to a much wider array of businesses.
Small Part of Commercial Real Estate
Even though San Diego has more than 90 shared office spaces, coworking accounts for just 1.51 percent of San Diego's commercial real estate market. Those numbers are ticking upward, Ewald said, as local entrepreneurs look for a place to house their budding businesses. Larger corporations are also looking to coworking to test out new markets for future satellite offices, provide flexibility for traveling employees, or reduce their capital expenses.
Both small and large companies are considering using coworking as part of their business strategy, according to CBRE's America Occupiers Survey Report. Among small companies surveyed (with less than 50 employees), 65 percent were considering using coworking in the next year. For larger companies (50 or more employees), 54 percent were also considering it as an option.
"We've had a strong relationship with the startup and small business community for years, but enterprise companies are beginning to understand the value our platform brings and represent our biggest growth segment at the moment," Kley Sippel, general manager for Southern California for WeWork, said in an emailed statement. "Our hottest demand right now is for large offices for teams of 50 or even 100 ...what's popular, though, is the ability for these teams to also book hot desks around the world as they travel."
Prev Next