RETAIL: CO. ALSO TAPS MILLENNIALS' WILLINGNESS TO CUT THE CORD TO BRANDS
Founder's Vision Pairs With Pricing Strategy for Sunglasses Success
Monday, January 14, 2019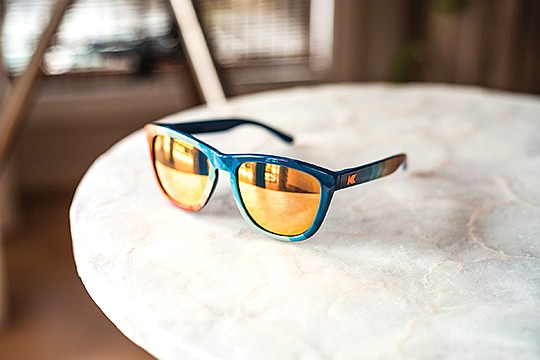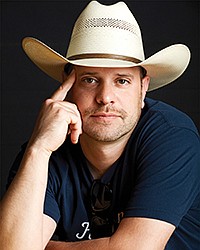 KNOCKAROUND
Founder and Owner: Adam Moyer
Revenue: $6.5 million in 2018
No. of Employees: 17
Headquarters: Old Town
Year Founded: 2005
Company Description: An e-commerce company that designs and sells affordable sunglasses.
When Adam Moyer lost his last pair of expensive sunglasses — Ray-Bans that ran him about $150 — the then UC San Diego graduate art student decided to take matters into his own hands.
After doing some research, Moyer, then 23, realized there was a gap in what was available: Either pay a fortune for a nice pair of specs or get a cheap pair at the gas station or retail store that was flimsy and unreliable. He also realized sunglasses didn't have to be expensive to be fashionable and well-made.
"I wanted something that fit the middle — something that was affordable but still cool," the Virginia-native said.
E-Commerce Brand
With no experience in design or manufacturing and with $500 from his own savings, Moyer launched Knockaround, an inexpensive sunglasses e-commerce brand, in 2005. Designed in the company's headquarters in Old Town and manufactured in China, the company today sells 50,000 sunglasses a month, mostly classic styles (like aviators and wayfarers) in both plastic and metal options and an array of colors and prints at an average price point of $20. In 2018, the company's revenue was $6.5 million, a 25 percent growth over 2017. Moyer says he projects Knockaround will see the same growth in 2019 and 2020 and is aiming to be a $10 million company by then.
Fernando Caraballo, a former independent glasses vendor and licensed optician based in New Jersey, credits millennials' desire to be individuals with the popularity in lesser-known sunglasses brands like Knockaround.
"A lot of people are leaning towards more no-name or less-popular brands that are fresh and new," he said. "If the quality is good and they are less expensive, then, it makes sense. If you are looking for something practical that can serve the same purpose as a $200 name-brand pair while saving a few dollars, then, Knockaround is a good option," Caraballo said.
Custom Offerings
One of the aspects of the company Moyer is most proud of is its custom offering, through which customers can personalize their Knockaround purchase. Options include various styles, several lens tints and various colorways and designs on the front, the temples and the inside of the frames. Launched in spring 2011, Moyer says Knockaround was one of the originators of the custom setting before others, including Ray-Ban, followed suit.
Prev Next