BIOTECH: M&A IN THE AIR AT CONTRACT RESEARCH ORGANIZATIONS
Boutique CROs Find Themselves in Demand
Thursday, February 21, 2019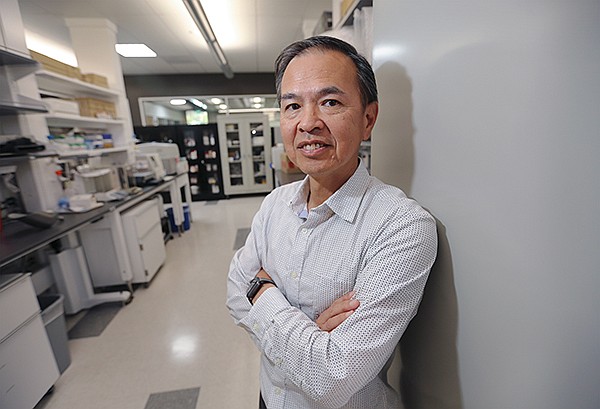 A crop of San Diego companies quietly play niche roles in drug development. But suitors have taken notice.
Recently, Bioduro became the latest San Diego contract research organization, or CRO, to be acquired. Biotech watchers say the pace of consolidation has picked up in recent years, a function of large CROs swallowing up smaller ones to become one-stop shops.
Plus, private equity firms are now chasing CROs, a less risky part of the life sciences industry. And, the local CRO market is maturing.
"Many scientists locally in the mid-2000s started CROs. So it took them a while to grow these companies to a point where they're a target for M&A," said Richard Lin, who chairs the CRO committee of life sciences trade group Biocom.
Lin should know. In 2004, he founded Explora Biolabs, a San Diego CRO that specializes in preclinical rodent testing. Last summer, Seabright Fund took a majority stake in Explora.
For privately held Explora, the offer was right — and so was the timing. Lin grew the business to five facilities in San Diego and two in San Francisco, but he saw an increasing need for business acumen.

"I'm a trained scientist, not a businessman. In order to take Explora to the next level, I saw we need more business professionals," Lin said.
CROs handle various parts of drug development — like running clinical trials — on behalf of pharmaceuticals and biotechs. Lesser known, diagnostic and medical device firms turn to CROs catering to those industries as well.

Figures aren't kept on the number of CROs locally. But the industry became more popular with drugmakers trimming internal research and development budgets, observers say.
Bioduro provides drug discovery, development and manufacturing services, and like Explora, was purchased by a private equity firm: Advent International. Advent declined to comment.
Private equity firms, particularly those testing the waters in biotech, view the CRO industry as something of a safe bet.
In contrast to biotechs prone to boom or bust, CROs often generate steady — and fat — returns. The global industry is forecast to reach $57 billion by 2024, at a 7.4 percent annual growth rate, according to a 2018 report from Market Research Engine.
"If you want to capitalize on the growth of the life sciences industry but you don't want to take on that much risk, the service sector is a very attractive area," Lin said.
Sharing this view was Avi Kulkarni, a partner at KPMG's life sciences division, who advises CROs. Kulkarni anticipates further — and possibly accelerated — consolidation in San Diego and other CRO hubs like San Francisco. That's due to life sciences investment likely peaking.

Prev Next