TOURISM: SPORTFISHING FLEET SEES BIG CROWDS, LONG SEASON
It Was a Year of Great Catches
Tuesday, December 10, 2019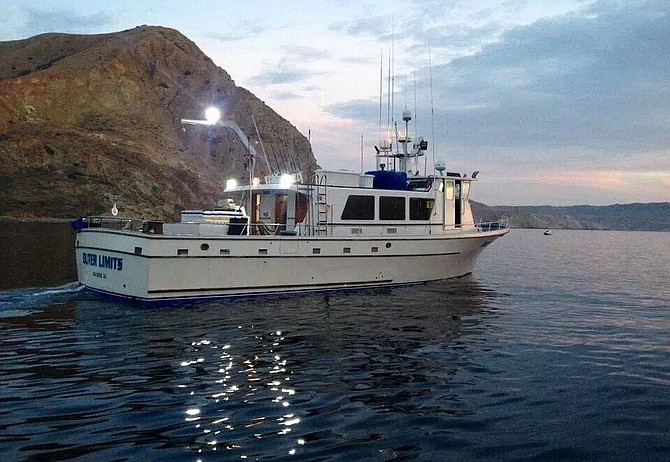 The sportfishing industry in San Diego, which has long served as a magnet for tourism and an economic driver for the region, is in the midst of a boom that may be unprecedented since the sector was established in the 1930s.
"These last four years have been fantastic," said Ken Franke, president of the Sportfishing Association of California, a San Diego-based sportfishing industry trade group. The SAC works with government regulators and counterparts in Mexico to represent the industry's interests.
Packed With Anglers
Among the factors leading to industry's strong performance are conditions in local coastal waters that have resulted in very large bluefin and yellowfin tuna and yellowtail, ranging in weight from 15 pounds all the way up to 300 pounds, feeding within 20 miles of the entrance to San Diego Bay. Add to that a humming economy, and sportfishing boats are going out packed with anglers on a near continuous basis during the peak fishing season, which can start as early as April and run through late October or early November.
The same oceanic conditions that have brought a large biomass of bait fish such as sardines and anchovies close to shore, where big fish feed on them, have also brought a confluence of blue whales near San Diego's coastline, making for excellent whale watching, said Franke. Whale watchers can also view the annual migration of California gray whales heading to calving grounds in Mexico.
In a recent interview, Franke said this year's fishing season, which began at the end of April, was just starting to wind down in early November. "The people slowed down, the fishing is still amazing," he said.
100 Commercial Passenger Boats
The goal of San Diego County's sportfishing fleet of just over 100 commercial passenger boats is to stay as busy as possible, especially in the summer months. When the fishing season is in full swing, Franke said, the boats are running 24 hours a day, seven days a week, on back-to-back trips that are as short as a half-day on up to 10 to 15 days. "Just about everything that floats is underway," Franke said.
San Diego is home to four primary sportfishing landings, marinas where the sportfishing boats are docked, and where they pick up and drop off passengers. Those are Fisherman's Landing, H&M Landing, Point Loma Sportfishing and Seaforth Sportfishing. The Oceanside Sea Center and Helgren's Sportfishing are based at the Oceanside Harbor. The landings handle such functions as booking trips and marketing the sportfishing industry.
Prev Next