ENERGY: LNG PRESIDENT SEES BIG OPPORTUNITIES IN ASIA, EUROPE
Sempra Sets Up to Be Major LNG Exporter
Sunday, April 28, 2019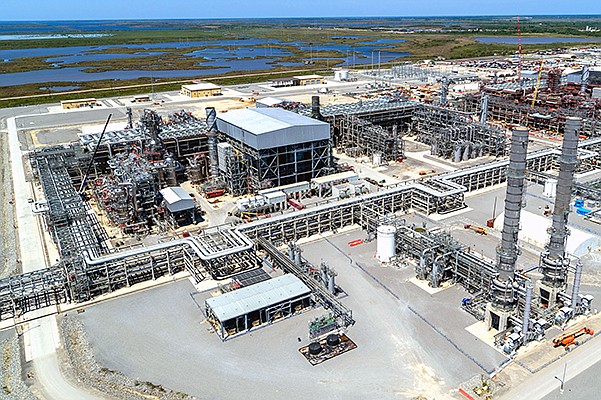 SEMPRA ENERGY
CEO: Jeffrey Martin
Revenue: $11.7 billion in 2018; $11.2 billion in 2017;
Net income: $924 million in 2018; $256 million in 2017
No. of employees: 16,823 companywide
Headquarters: Downtown San Diego
Year founded: 1998
Stock symbol and exchange: SRE on the New York Stock Exchange
Company description: Energy services holding company and parent to San Diego Gas & Electric Co.
This year has already been a year of milestones for Sempra LNG.
In the last four months, the energy company has been approved to export liquefied natural gas (LNG) to countries — via Mexico — without a free-trade agreement with the U.S.. Sempra's Port Arthur liquefaction and export project in Texas has received its final Federal Energy Regulatory Commission (FERC) approvals, and the first compression train of its Cameron LNG project in Louisiana has reached final commissioning.
LNG Trains, in their most basic form, compress natural gas to liquid form for shipping and export purposes. Sempra LNG has allotted $10 billion for the Cameron I facility which will include three compression trains.
Stacey Morris, director of research at Alerian, said peak nameplate capacity of LNG exports in the U.S. sits at just under 5 billion cubic feet per day. Sempra's growth potential, she said, is centered on the company's experience in infrastructure and current projections for LNG demand by 2040, which the International Energy Agency estimates to increase to 2,806 billion cubic feet-per-year from 1,963 billion in 2017 in Eurasia alone.
"To put it another way, Cameron Train 1 expands existing US LNG export capacity by 10-15 percent," she said.
Sempra LNG President Justin Bird recently spoke to the San Diego Business Journal about the challenges of establishing and growing a division, and what is ahead for the energy company as it secures global partners for LNG distribution. Bird joined Sempra in 2004 and served as a principal counsel, director of project finance and vice president of gas and infrastructure special counsel before being appointed president in March. His experience at the company, he said, led him to arrange the financing for the Cameron I export facility and work on Sempra's Energia Costa Azul (ECA) regasification facility in Baja California. Below are excerpts from the interview.
Q: Having worked on these projects since you joined the company, how does it feel to see regulatory hurdles cleared for LNG exports?
A: It's an exciting time to take clean, affordable natural gas from the U.S. in the form of LNG and get it out to other places in the world as they transition to cleaner fuels. The opportunity is here and it is really up to us to execute. We had some momentum going last year as well — we signed an MOU with Total SA., [French Oil and gas company] and we signed our heads of agreement with Mitsui, Total and Tokyo Gas for the capacity of ECA.
Prev Next