PROPERTY: OFFICE CAMPUS COULD CATER TO INNOVATION ECONOMY
Getting Creative: Horton Plaza redevelopment
Sunday, April 28, 2019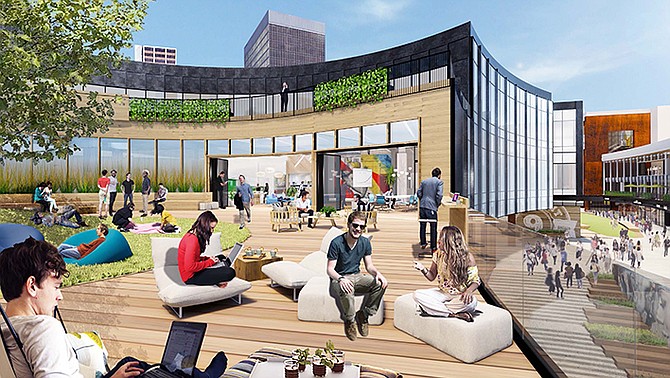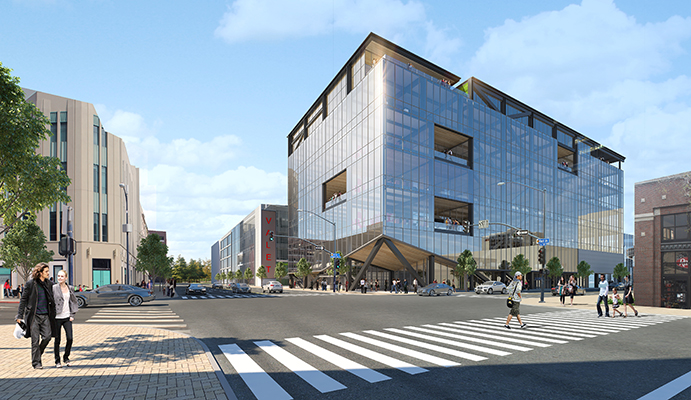 In its time, Horton Plaza started what became the transformation of downtown San Diego from a place no one went to a place everyone wanted to be.
Its time has come again, according to its new owners, who say the revived Horton Plaza will lead a new transformation as a magnet for people who want to live and work in a vibrant urban setting.
The new owners — Stockdale Capital Partners — plan to turn the former retail shopping mall into a hub of creative offices. Changing the Retail Requirement
To do that, they recently won preliminary city approval to cut in half the amount of retail space from the 600,000 square feet that was required in deed restrictions to 300,000 square feet.
The idea is that downtown, with its plethora of new apartment and condominium towers, cries out for places where people who live and play downtown can complete the cycle with nearby places to work rather than commuting to suburban locations like UTC and Sorrento Valley.
"There's been 8.5 million square feet of multifamily delivered downtown in the past nine years and 60,000 square feet of office," said Dan Michaels, managing director of Stockdale Partners. "There is just virtually no office."
About two-thirds of the people who live downtown commute to work elsewhere.
"People are very focused on getting jobs downtown, and that's what this does," Michaels said.
An Inviting Office Campus
Although the design is still in flux, a key element in turning Horton Plaza from a retail fortress that was shut off from the surrounding neighborhood into an inviting office campus is opening up the mall to more natural lighting.
When it opened in 1985, Horton Plaza was an island in the midst of a part of San Diego that had been known as the Stingaree District — known for its bars, strip clubs and disreputable characters who frequented the area.
With the evolution of the Gaslamp Quarter as a dining and entertainment mecca and the shift of retail shopping away from big malls, the old Horton Plaza is an anachronism, Michaels said.
"The idea of an infill mall is largely obsolete," Michaels said.
Renovations will start once the city gives its final approval. Stockdale Partners hasn't said what it will cost, but the work will be extensive.
"Short of tearing the thing down, we're going to be completely opening up the project," Michaels said. "We're not scrapping it but there's going to be a pretty great departure in terms of the architecture."
Prev Next