BUILDING: CO. CULTIVATES TRUST, DEPENDABILITY AND SKILL TO WIN CASINO CONTRACTS
Swinerton's Winning Hand
Sunday, April 21, 2019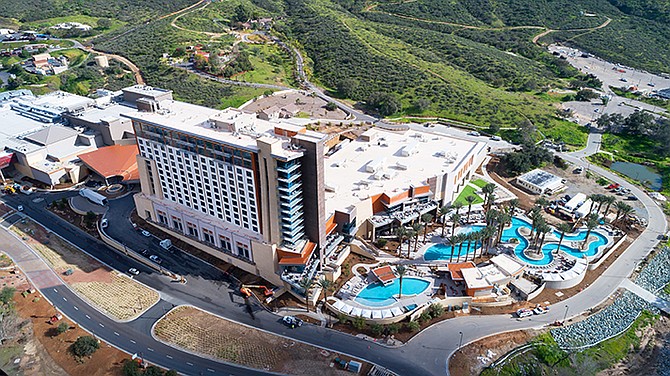 SWINERTON
CEO: Jeffrey Hoopes
Revenue: $480 million in
San Diego in 2018 ($3.89 billion companywide the same year)
No. of Local Employees:
400 (approximately 3,500 companywide)
Headquarters: San Francisco
Year Founded: 1888
Company Description:
A commercial construction, construction-management and renewable energy company that is employee-owned and operates coast-to-coast.
In the last few years, an estimated $1 billion has been spent on renovations and expansions of casinos in San Diego County.
Last October, the Viejas Band of Kumeyaay Indians completed its seven-year renovation and expansion of Viejas Casino & Resort for an undisclosed amount. Just last month, after two years of construction, the Sycuan Band of Kumeyaay Nation unveiled its $260 million expansion on the Sycuan Casino Resort. And, later this year, the San Pasqual Band of Mission Indians' Valley View Casino & Hotel is projected to wrap up a $50 million renovation. The tribes don't bank on just anyone to execute these costly and lengthy undertakings.
Swinerton, the commercial construction company behind the above-mentioned developments, seems to have gained the trust, and the continued business, of the tribal nations.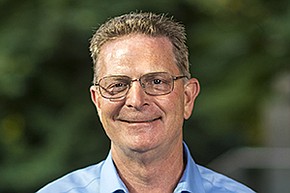 Creating a Relationship
"One of the reasons why we have been so successful is because of our relationship with the tribes," said Mark Payne, vice president and division manager of Swinerton in San Diego, adding that the company has been working with local tribes for about a decade now. "We develop a level of trust and partnership with the tribes. They trust us and that is the main thing that has led to the long-term relationship with them."
Headquartered in San Francisco, Swinerton was founded in 1888 and has about 400 San Diego-based employees out of 3,500 nationwide. In 2018, the company's revenue was $480 million locally and $3.89 billion companywide. According to Payne, the company projects to make about $400 million in San Diego in 2019.
Jack Blanchat, a spokesperson for Swinerton, said the company's capacity — based on size and skill set — is another reason why it is the go-to contractor for San Diego-based casinos.
"We are a large enough contractor to build those big, ground-up buildings that the casino construction boom requires," he said, adding that Swinerton has partnered with over 35 tribes around the country and entered the San Diego market about a decade ago. "A lot of tribes want to partner with us because we have the ability to service them. We also have an understanding and have learned a lot about how they want to impact the local community. We are always thinking and trying to be conscientious of tribal traditions and processes."
Prev Next