Luxury Real Estate: 'Amazing Kitchen' Is Just One Ingredient of Very Special House
Sunday, September 23, 2018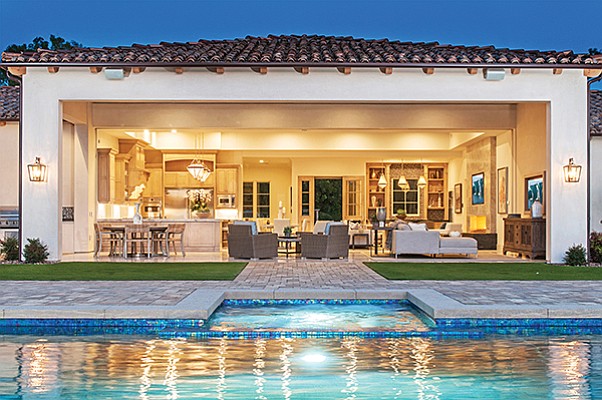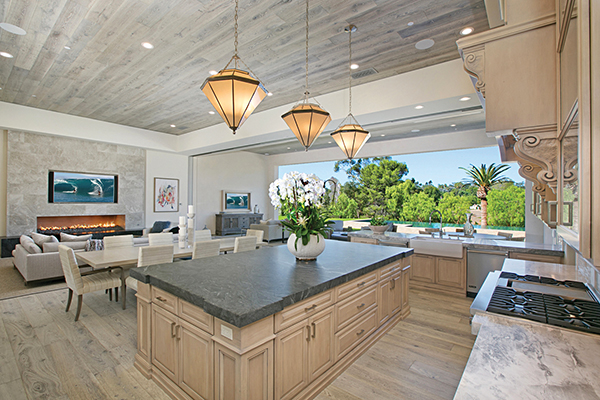 Willis Allen Real Estate has announced that a home in Rancho Santa Fe it recently listed and sold was selected as a winner in the 2018 HGTV Ultimate House Hunt after receiving the most votes in the Amazing Kitchens category. It's the second year in a row that a Willis Allen home has won the coveted HGTV Ultimate House Hunt, a month-long online promotion on HGTV.com. The 2018 contest attracted more than 880,000 votes and 84 million page views. In 2017, Del Dios Ranch at 7010 El Camino Del Norte in Rancho Santa Fe, a listing by Linda Sansone of Willis Allen, was selected in the Grand Estates category (San Diego Business Journal, Aug. 18, 2017).
The award-winning kitchen is in a home at 17250 Via De Fortuna that is near downtown Rancho Santa Fe and the Rancho Santa Fe Golf Club. Monica Sylvester, a realtor with the Willis Allen Rancho Santa Fe office listed the home and Beckie Nielsen, also with Willis Allen in the Del Mar office, represented the buyer. The home sold for $6.48 million in April 2018.
Sylvester, who was born and raised in Rancho Santa Fe, originally became involved with the 1950s/1960s home when it came on the market as a trust sale in June of 2016. Her first instinct was that it was the perfect opportunity for a complete re-imagining.
"I've been selling real estate nearly 18 years and have personally built more than 22 homes in and around Rancho Santa Fe, Sylvester said. "My experience spans new build, land acquisition — I'm no stranger to construction."
Sylvester said she has relationships with several of the builders in Rancho Santa Fe and with Richard Doan Construction in particular. She said Doan, and more recently as a father/son team with Kyle Doan and architect Mark Radford, has been building homes in San Diego County for 41 years.
"I shared it with Richard (Doan) the day it came on the market," Sylvester said. "It just had wonderful upside to it."
She said it is unusual in the covenant to find single-story properties that are on flat useable land, sited very prominently on an elevated lot "all you needed to do was scrape the existing house and voila."
The result is a modern, 7,004-square-foot, six bedroom, seven-and-a-half bath home on 2.46 acres.
Sylvester said when you open the front door you walk into a very large great room that is Doan's signature design. The kitchen is to the right and across the great room, floor-to-ceiling, 40-foot wide electronic doors open "with a touch of a button, it's like a George Jetson cartoon, they open up and disappear into the wall and you spill out into this gorgeous loggia."
Prev Next