Ionis' Huntington's Drug Heads to Final-Stage Trial
Sunday, September 23, 2018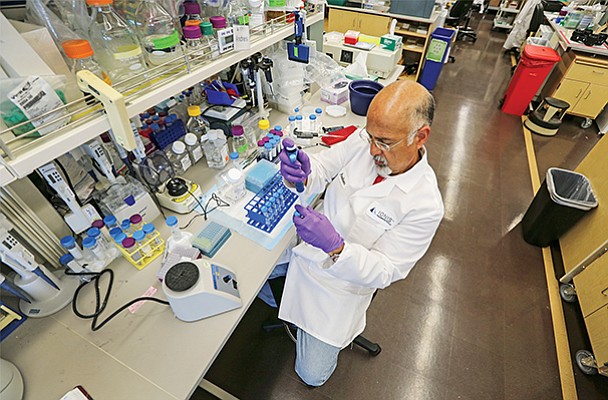 Medications can help manage symptoms of Huntington's disease. But invariably sufferers are robbed of mental and physical abilities.
Ionis Pharmaceuticals wants to change this. The Carlsbad company's potentially groundbreaking treatment will begin a final-stage clinical trial late this year, it was announced Sept. 16.
This spring, Ionis reported that in a phase 1/2 trial its drug, Ionis-HTTRx, reduced the levels of a mutant protein found in patients with Huntington's disease. The goal is to stop or slow the disease's progression.
"It was thought by many to be too difficult to target the root cause of Huntington's disease, but we have demonstrated that it actually can be done," C. Frank Bennett, senior vice president of research at Ionis, said in a statement.
Ionis is taking on Huntington's through its antisense technology. Antisense drugs bind to RNA instead of proteins, which have been the focus of the pharmaceutical industry for more than 100 years.
Ionis-HTTRx would mark the second win for Ionis' antisense platform in neurological diseases. The first was its blockbuster drug Spinraza for infants with spinal muscular atrophy.
Last December, Swiss pharmaceutical giant Roche paid Ionis $45 million to license Ionis-HTTRx, taking the lead in development. Ionis would receive additional money for developmental milestones, along with royalties if the drug is approved.