SANDAG Names New Executive Director
Sunday, September 16, 2018
The San Diego Association of Governments (SANDAG) has appointed Hasan Ikhrata as its new executive director. Ikhrata, currently the executive director of the Southern California Association of Governments (SCAG), will start in his new post Dec. 3.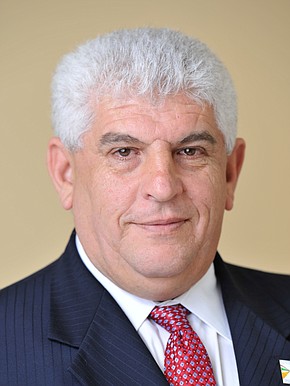 "We're bringing in a heavy hitter because we have some heavy lifting to do here at SANDAG," Terry Sinnott, SANDAG board Chair and Del Mar councilmember, said in a statement.
As executive director, Ikhrata, who has a master's in civil and industrial engineering from UCLA and is a Ph.D candidate in urban planning and transportation at the University of Southern California, will be responsible for managing a team of approximately 375 people and a $1.3 billion annual budget, according to a press release. Under the three-year contract, Ikhrata's annual salary will be $414,149, matching his current salary at SCAG.
Ikhrata, who was executive director for SCAG for 10 years, replaces former executive director Gary Gallegos, who worked in the post from 2001 until he retired in August 2017.