HEALTH: TABLETS BRING LIFE STORIES TO TREATMENT
Co. Takes on Dementia By Making Memories
Monday, September 10, 2018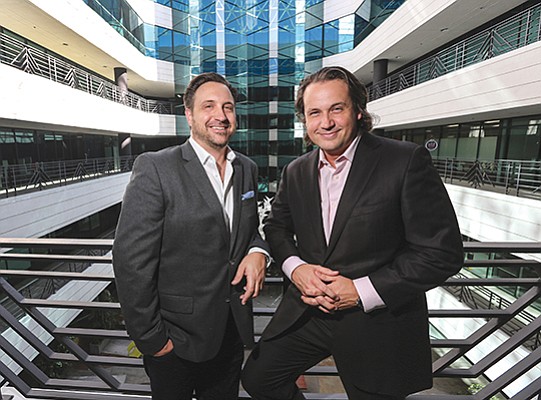 San Diego — A man with dementia in a San Diego care facility uttered little. But upon holding a tablet with rotating images of his hometown of Chicago, he beamed. Words flowed.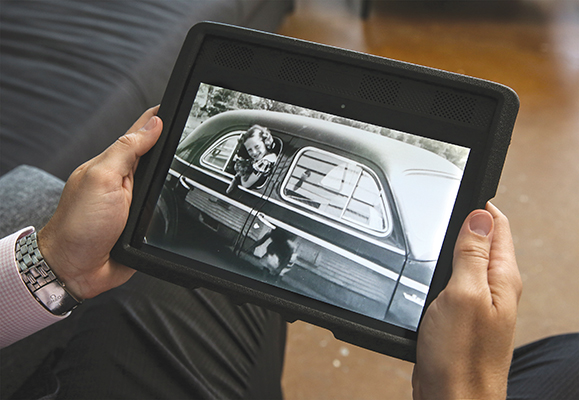 Dthera Sciences
CEO: Edward Cox
No. of Local Workers: 25, including contractors
Headquarters: San Diego
Year Founded: 2012
Stock symbol and exchange: DTHR on OTCQB market, with plans to uplist to the Nasdaq by the end of the year
Company Description: Through a subscription, families can remotely create an interconnected web of photos, video and sound clips to soothe neurological disease sufferers
Similarly, scrolling pictures and audio of Willie Mays excited a lifelong Giants fan with Alzheimer's. That was despite no longer recognizing her own grandchildren.
Dthera Sciences CEO Edward Cox recently recalled these seniors trying out the company's cloud-based platform. It allows families to remotely create an interconnected web of photos, videos and sound clips to soothe neurological disease sufferers.
The service, complete with senior-custom tablets, launched in August with a $33-a-month subscription. With much of the content pairing submitted photos with family descriptions of them, Cox loosely likened it to Netflix.

"The content is like a TV station of your life," Cox said, noting such reminders aim to reduce anxiety and loneliness.
Supplementing Care
After overcoming myriad software and hardware pitfalls, the San Diego digital therapeutics company looks to supplement traditional elderly care that's reliant on time-strapped caregivers and families.
Dthera went from four workers last summer to 25 today, including contractors. More hiring is planned, in part because a separate Dthera device in development recently earned a first-of-its-kind designation from the U.S. Food and Drug Administration.
The company's subscription service enables families via text or app to upload photos, videos and voice recordings, broadcast directly to a tablet the company built from the ground up. The offering is called ReminX. By next August, the goal is 10,000 subscriptions.
In Dthera's Miramar Road office, Cox demonstrated one device function. An artificial intelligence chatbot texted him requesting content — in this instance audio describing a family photo he submitted.
Cox agreed, and seconds later received a phone call to record his account of the photo. The description and image were automatically packaged together in a slideshow ready for viewing.
Data is stored in the cloud and only shared with select individuals.

AI and Machine Learning
Dthera's technology employs facial recognition and artificial intelligence to learn what Alzheimer's patients like viewing. It does two things with learnings: encourages family to send additional content that's similar, and stitches together what could be called greatest-hits packages.
Prev Next