Executive Q & A: Dr. Patricio Frias, Rady Children's Hospital
Wednesday, September 5, 2018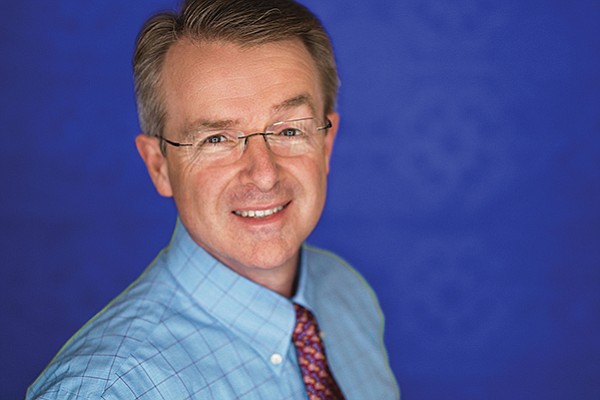 Dr. Patricio "Patrick" A. Frias
New title: Recently named president and CEO of Rady Children's Hospital and Health Center
Current job: COO of Children's Healthcare of Atlanta
Alma Mater: Undergraduate at Creighton University; medical degrees at University of Nebraska College of Medicine
Family: Dr. Frias and his wife have a daughter and three sons
San Diego — Dr. Patricio "Patrick" A. Frias' is a physician-turned-executive, a path that helped land a new gig as the president and CEO of Rady Children's Hospital and Health Center.
Frias is currently the COO at Children's Healthcare of Atlanta, where he's spent his entire career. A pediatric cardiologist/electrophysiologist, he moved from patient care into administrative roles.
His background, according to hospital officials, resembles that of Dr. Donald B. Kearns, who is retiring as president and CEO and will take on an advisory role.
"We found that Dr. Frias' career path has many similarities to Dr. Kearns': both spent their entire bedside medical careers at a single children's hospital and understand their organizations from multiple perspectives; that of the patients, families, physicians, nurses and clinical staff and administration," Michael Peckham, chair of Rady's board and co-chair of the search committee, said in a statement. More than 60 people participated in the interview process.
Frias will take the helm by the end of the year. In an interview, he indicated Rady's is in no need of a turnaround; he said that he's looking to build on a positive trajectory.
In this Q&A Frias talks about what's next for Rady's pioneering genomics work, similarities between Atlanta and San Diego in pediatric care, and challenges facing children's hospitals.
Q: In your first year what would you like to accomplish at Rady? 
A: I would certainly want to make sure I've gotten to know everybody in the system and that I get an understanding of what folks feel are the strengths, weaknesses and opportunities. I want to get to know all the partner institutions as well as further develop the vision for innovation and enhancing clinical care. 
Q. Rady's has emphasized using genomics to diagnose and treat patients, including being part of Guinness World Records for sequencing genomes in record time. What's next for Rady's on the genomics front?
A: First of all, I think genomics and precision medicine are really the future. It's a very exciting platform to build upon, and now it's a matter of taking genomics and seeing how it can be further applied across various disciplines. And then it's how we take that and grow it regionally, nationally and internationally. 
Prev Next