SD 500 Update: Van Zeeland Joins Illumina; Bogle Retires from SDMAC
Tuesday, September 4, 2018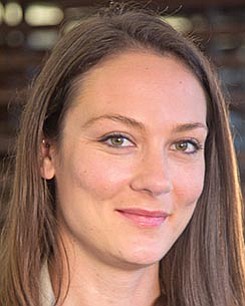 San Diego — Ashley Van Zeeland, one of the region's rising entrepreneurial stars in the personalized medicine space, has taken a job with Illumina Inc. Van Zeeland is VP of Product Development Business Operations & Systems Integration. The company is ramping up its scale of analysis of genetic variation and function.
Van Zeeland has a Ph.D in neuroscience and an MBA from the Rady School of Management at UC San Diego, where she participated in the mystartupXX incubator. She has worked at the Scripps Translational Science Institute and co-founded Cypher Genomics, which was acquired by Human Longevity Inc. in 2015. She has been active in the startup community since leaving Human Longevity in October 2017 and is on the advisory board of LunaDNA, whose founders include former Illumina executives and whose investors include Illumina Ventures.
• • •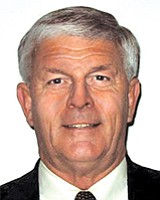 Randy Bogle, the executive director of the San Diego Military Advisory Council, figures his third retirement will be his last. His first was after 31 years in the Navy, which included stints as a helicopter pilot and with the Space and Naval Warfare Systems Command. His second came after 15 years with a defense contractor, D.P. Associates, which became part of L-3 Communications in 2004.
His next arrives Oct. 1 as he steps down after three years with the member-based nonprofit SDMAC, which serves as a liaison between the military and the business community.
Bogle and his wife, Joan, will eventually be relocating to New Bern, North Carolina, which is old turf for him. Bogle used to stay there in his days with L-3 as it was about equidistant to clients at Marine Corps Air Station New River and Marine Corps Air Station Cherry Point.
Counting his four years at the Naval Academy, it's no surprise that after 53 years of association with the military, Bogle won't be far from his roots.
To suggest items for consideration in the SD 500 update, send a note to news@sdbj.com.