Knowles to Replace Buss as Cubic's Defense Chief
Tuesday, September 4, 2018
Cubic Corp. is promoting Michael Knowles to president of its Global Defense business division, as well as corporate senior vice president. The appointment is effective Oct. 1.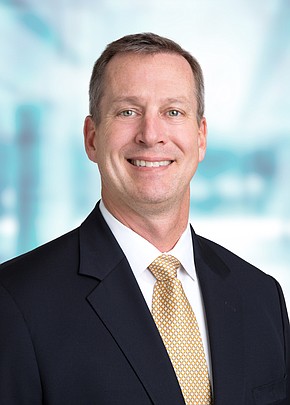 Knowles will succeed Dave Buss, who will be a senior adviser to the corporation as well as a corporate senior vice president. Cubic (NYSE: CUB) announced the changes on Sept. 4.
Knowles is currently vice president and general manager of Cubic Global Defense's Air Ranges business unit.
"Under Dave Buss' leadership, CGD (Cubic Global Defense) recast its vision and made key investments to grow the business. Given Dave's 36 years of naval aviation leadership experience, culminating from his time as the 'Air Boss' and his leadership of CGD, I am very grateful that Dave will continue to make significant contributions to our team," Bradley H. Feldmann, Cubic's chairman and CEO, said in a statement released by Cubic. "Mike Knowles' broad background in military and commercial simulation and training, his military career in the U.S. Navy and proven success in leading business unit performance make him a great candidate to lead CGD as we continue to focus on growth."
Knowles previously worked for Rockwell Collins and Lockheed Martin Corp.
Replacing Knowles at the helm of the Air Ranges business unit is Jonas Furukrona.
Cubic splits its business between defense contracting and work for government transportation agencies.