Submaran's Mission Capabilities Draw Investors
Sunday, September 2, 2018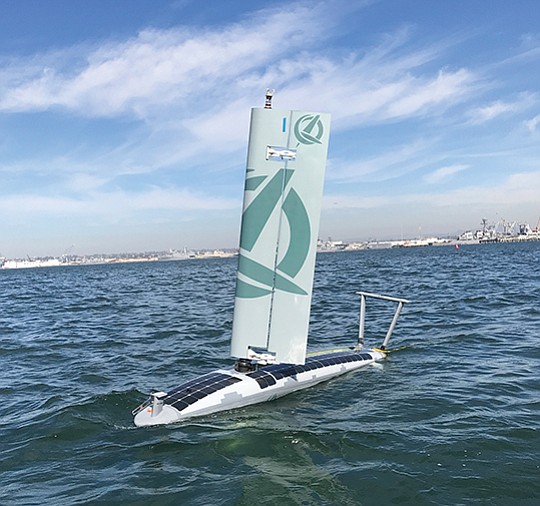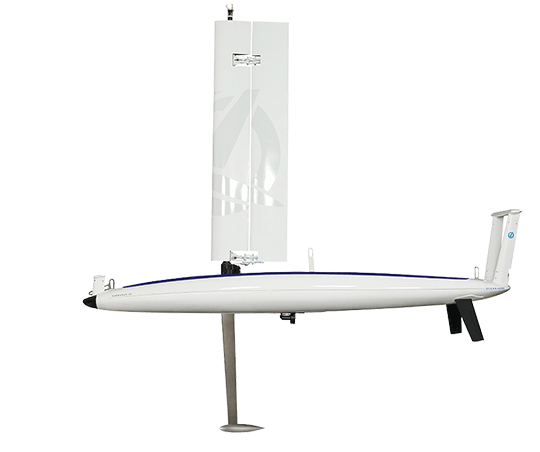 San Diego — The intrepid oceangoing drone called the submaran has more funding.
Sorrento Valley-based Ocean Aero, which produces the autonomous vehicle, said Aug. 29 that it received strategic investments from previous investor Lockheed Martin Corp. (NYSE: LMT) as well as new investor Energy Innovation Capital. Each contributed multiple millions of dollars to Ocean Aero's Series B round.

Teledyne Marine is the company's other primary investor.
At first glance, the submaran looks like a kayak with an overabundance of accessories. But it can conduct serious missions, collecting intelligence and conducting surveys. It can also stay at sea for months, and duck underwater to avoid foul weather.
The 14-foot-long vessel travels atop the water, harnessing the wind with its hard sail (which is kind of like a wing). It can also stow the sail close to its body and dive, moving along under the water in an up-and-down pattern by changing its buoyancy.
The platform can carry 50 pounds of sensors as well as the batteries to run them. Sensors might monitor weather, water current, radio and satellite communications, water content or magnetic fields (navies use magnetometers to find submarines). The vessel can also store electricity collected through solar cells.
The submaran has impressed potential customers like the U.S. Navy and the National Oceanic and Atmospheric Administration, or NOAA. With Lockheed Martin, it participated in a 2016 exercise conducted by the Naval Undersea Warfare Center in Newport, Rhode Island. More recently in February, the vehicle completed an 11-day endurance test, navigating its way south along the California coast from Monterey Bay to Southern California's Channel Islands.
Eric Patten is CEO of Ocean Aero.