EvoNexus Adds Cubic As Corporate Sponsor
Sunday, September 2, 2018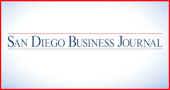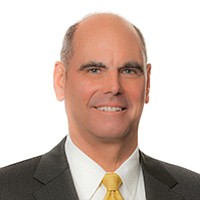 San Diego — EvoNexus has diversified the ranks of its "strategic partners" – the corporations that pay the nonprofit organization's bills plus contribute in other ways in exchange for early looks at the companies incubating there.
At the organization's biggest annual board of directors meeting the morning of Aug. 24, held at its La Jolla location, founder and CEO Rory Moore said San Diego-based Cubic Corp. had joined its lineup of corporate sponsors.
Irvine Co. provides Evonexus with office space in La Jolla and in Irvine; San Diego's Qualcomm and Carlsbad's Viasat back the organization financially as well as provide strategic assistance to its incubating companies.
Cubic provides technology to the military and transportation sectors. David Buss, a senior vice president at Cubic and president of Cubic Global Defense, joined Evonexus' board of directors.
Seven more new board members were also announced at the meeting: James Cross, with Franklin Templeton; Adam Trenkle, with Ansys; Henry Tirri, with Interdigital; Ajay Nigam, with Id Analytics, a Symantec subsidiary; John Pham, with Inbrace; Bruce Breslau, with Union Bank; and Chris Grassa, with Torrey Pines Bank.