Competition Heats Up For Student Rideshare
Sunday, September 2, 2018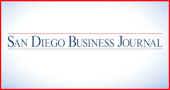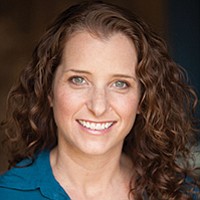 San Diego — School is back in session and another "Uber for kids" startup has entered the San Diego market.
Kiddie Commute is a homegrown startup that last year began offering rideshare for kids in South County. The company, started by San Diego State University graduates Shan Cureton and Shawnie Lopez, conducts background checks and in-person interviews with its drivers, much like the multiple companies vying to be parents' transporter of choice for their school-age children, many of whom are involved in multiple extracurricular activities and have parents who work long hours.
Zum posted job listings for San Diego drivers in August, although it's not operating in the region yet. The Silicon Valley-based company, also founded in 2014, is in the Bay Area, Los Angeles and Orange County. Zum secured a $19 million Series B financing round in May, bringing its total VC haul to $26.8 million.
Shuddle started in 2014 after raising $12.2 million in venture capital but closed in 2016, saying it ran out of money.
The market these entrepreneurs are pursuing is sizeable.
In San Diego County, census data show more than 600,000 children are in the K-12 age range.
Hopskipdrive is the latest to enter the San Diego market. It was founded in Los Angeles by three women.
CEO Joanna McFarland, who began her career in investment banking and private equity, following business school at Stanford University transitioned into product management and business development in the technology sector.
"Along the way I had some kids, and I couldn't get them anywhere," she said.
She teamed up with Carolyn Yashari Becher and Janelle McGlothlin, mothers who were facing the same issues.
"Between us we have eight kids that go to five different schools and are in about 20 different after-school activities," McFarland said.
The trio launched the company, which specializes in ride-sharing for children, in 2014. Hopskipdrive began serving San Diego County Aug. 22, adding the region to its existing service areas: Los Angeles, Orange County, San Francisco and Denver.
The venture-backed company has raised more than $20 million, including investments from venture firms Greycroft, Upfront Ventures and FirstMark Capital. Its latest round, of $7.4 million, was led by a strategic investor, Student Transportation Inc., one of the country's largest school bus contractors.
McFarland said drivers with Hopskipdrive must be at least 23 years old, have at least five years of childcare experience and pass a 15-point inspection. The company meets with each prospective driver in person, and conducts background checks on candidates and requires any vehicle used to have also passed an inspection.
"We get far more (information) than most families do to vet a nanny or a babysitter," McFarland said.
Hopskipdrive drivers have taken customers on more than 400,000 trips, she said.
Rides start at $16; carpool rides, with multiple families in one car, start at $7 per family.