Beauty Brand Reports Debt Financing
Sunday, September 2, 2018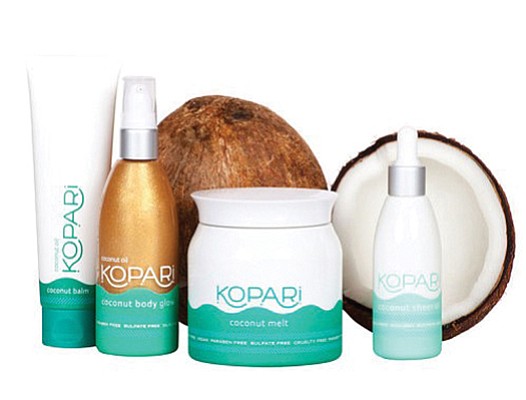 San Diego — Kopari Beauty has raised $4.6 million in debt financing, according to a recent filing with the U.S. Securities and Exchange Commission by parent company Koco Life LLC.
Kopari, a San Diego-based brand that makes organic coconut-oil based products, was started in 2015. It initially sold its products online only but has since then partnered with retailers such as Sephora, the beauty retail powerhouse, to offer its products in brick-and-mortar settings.
The company didn't respond to an emailed request for comment as to who invested in the round and for what the money would be used.
Founded by Bryce Goldman, the company is part of the portfolio of companies overseen by local entrepreneur and investor James Brennan via his holding company Enlightened Brand Ventures.
The filing said the financing round offer totaled $5 million, leaving $400,000 remaining to be sold. A total of seven investors have backed the company to date, the filing said.
It is the first debt financing the company has recorded with the SEC.
Previously the company reported raising more than $15 million in equity. Kopari said in 2016 that its investors included private equity firm L Catterton and celebrity investors including Ashton Kutcher, Mila Kunis and Hilary Duff.