New CEO Expected to Bring Fresh Perspective to NuVasive
Sunday, October 28, 2018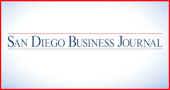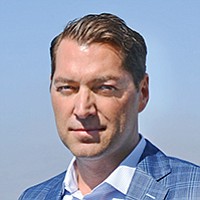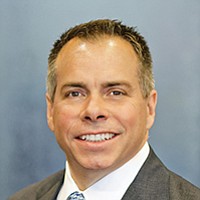 NUVASIVE INC.
CEO: Christopher Barry (on Nov. 5)
2017 Revenue: $1.029 billion
2017 Net Income: $83 million
Year Founded: 1997
Headquarters: Sorrento Valley
Stock Symbol and Exchange: NUVA on Nasdaq
Company Description: NuVasive trains spine surgeons in advanced procedures, and makes an array of spine surgery products.
San Diego-based NuVasive recently tapped a new CEO, a move analysts say looks to bring fresh perspective to an expanding company that's nonetheless stumbled on execution and has been an acquisition target.

Christopher Barry, who leads medtech giant Medtronic's second-largest business unit as president of surgical innovations, will begin his new role with NuVasive on Nov. 5. He replaces Gregory Lucier.
Lucier will remain as chairman of the spinal products and services company, where revenue rose to north of $1 billion in 2017.
"I looked at a few roles over the course of the last couple years, but when I looked at NuVasive, I looked at a company that has enormous opportunity for growth," said Barry in an Oct. 24 interview.
BMO Capital Markets analyst Joanne Wuensch noted NuVasive's stock rose 41 percent since Lucier took over in May 2015. She added as chairman Lucier can keep doing what he does best: strategy.
The company trains spine surgeons in advanced procedures, and makes an array of spine surgery products. NuVasive in the last few years expanded into a comprehensive platform, according to Wuensch.
"Despite this strategic expansion at NuVasive, the execution was uneven, as the company went through stages of commercial and manufacturing issues while struggling at times to portray its message to the Street," she wrote in an Oct. 19 research note.
"Bringing in an outsider should provide fresh eyes on the company's development."
Barry's experience, Wuensch said, should be valuable in growing areas like robot-assisted surgery. The company is developing its own robotic arm internally.
Wuensch and J.P. Morgan analyst Robbie Marcus said Barry becoming CEO lessens the likelihood of NuVasive being an acquisition target in the near term.
"This CEO transition comes after what we believe to be a thorough and lengthy sale process that didn't result in a buyer," Marcus wrote in an Oct. 19 research note, which did not go into further detail.
NuVasive in 2017 financials reported $1.029 billion in revenue. The company posted net income of $83 million during the period.
In his current role, Barry oversees $5.5 billion in annual revenue and leads 14,000 employees across 78 countries. NuVasive said the board selected Barry for his expertise in the medical device industry and his strong reputation, something echoed by Marcus.
"Inside Medtronic, Chris is known as a very sharp, keen operator with a strong performance track record," he stated.
Yet to start the job officially, Barry said his biggest goal initially is to learn, and later examine what could be altered.
"I think anybody coming into a business has the opportunity to at least bring a fresh set of perspectives," he said.
Barry drew parallels between NuVasive and medical device company Covidien. He spent most of his career at Covidien, which was acquired by Medtronic three years ago, though the purchase is not why he made the comparison.
"The Covidien days were somewhat reflective of where NuVasive is today. We were growing the business. We were starting up businesses. We were very focused," he said. "We were driving innovation."
NuVasive in 2015 garnered bad press when the company's founder and chief executive, Alex Lukianov, resigned for reportedly violating company policies regarding expense reimbursements and personnel.
Lucier, who built what was then Life Technologies into a powerhouse supplier of medical research products, was handed the reins.

NuVasive's recent announcement was accompanied by another piece of news. Matt Link, executive vice president for strategy, technology and corporate development, was promoted to president of the company. He has worked with NuVasive since 2006.