DEFENSE: PARTICLE SEPARATOR MAY SAVE FILTERS AND ENGINES
Navy Contractor Finds Off-Road Opportunity
Tuesday, October 16, 2018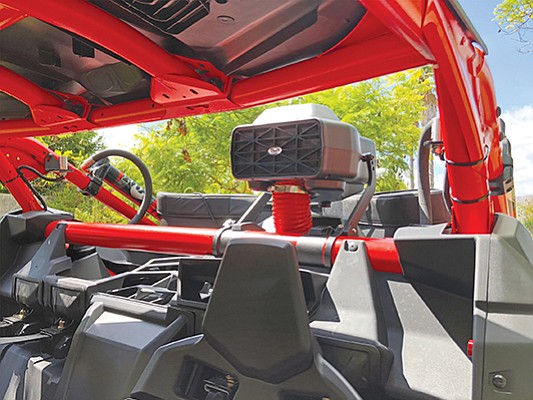 Lily Aragon's company has Southern California written all over it.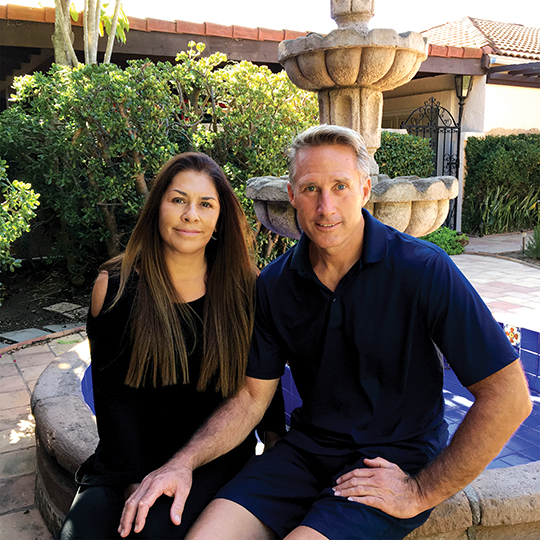 Founded as a U.S. Navy contractor in San Diego, Kros-Wise Inc. is pursuing two other businesses, each with a strong regional twist. Southern California is an aviation hub, and Kros-Wise has started an aviation engineering division. It has also started a product division based on its owner's passion for off-road vehicles — the kind you'll find in the dunes of Imperial County.
KROS-WISE INC.
CEO: Lily Aragon
Revenue: $14.5 million in 2017; $13.5 million in 2016
No. of local employees: 130
Investor: Lily Aragon is sole owner
Headquarters: Escondido
Year founded: 2004
Company description: Defense contractor with side businesses in aviation consulting and automotive hardware
Kros-Wise is bootstrapping its two new projects, Aragon said, adding that diversification will give the business bigger profit margins than those available to a pure-play federal contractor.
Kros-Wise began life in 2004 as one of the many small businesses in the orbit of the region's big Navy bases. It offers information technology service management, including cybersecurity, as well as program management.
The business also has "a few small contracts" for facilities management and planning, Aragon said. Under one contract, it employs welders, plumbers and electricians who help maintain the Navy's shore bases.
Today Kros-Wise has 140 employees working on bases in San Diego, Corona and Washington, D.C. Clients include SPAWAR, the Space and Naval Warfare Systems Command.

Aragon, 55, said her business is growing.
Women-Owned Small Business
Aragon founded Kros-Wise with two other women, including a retired Navy officer. Ownership changed and by 2007, Aragon was sole proprietor. Kros-Wise got its first work as a subcontractor to a big prime contractor. It received its first prime contract in 2011.
Federal programs setting aside work for underrepresented groups helped establish the company and get its name out in the community, Aragon said. Kros-Wise is still able to get work as a disadvantaged woman-owned small business.
Aragon recalled getting into defense contracting as a single mother who needed a job. She heard about a janitor's position with a Navy contracting firm — one that offered great employee benefits — and took it. It was not too long before she transferred to another position that used the computer science skills she was learning in school.
Aragon's husband, Ken Larson, is Kros-Wise's chief technology officer.
Off-Road Vehicles
One of the couple's favorite pastimes is riding off-road vehicles through the California desert. Larson has designed an addition to his vehicle's standard air filtration system. His particle separator removes 98 percent of dirt particles from the vehicle's air intake before they reach the stock filter — which can be expensive to replace.
Prev Next