Report: Mitek Rejects Takeover Bid from Florida IT Company
Wednesday, October 10, 2018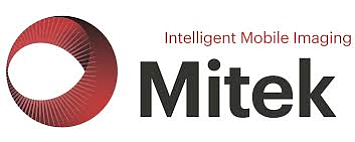 Mitek Systems Inc. pushed back a takeover attempt from a Florida software company, Reuters reported on Oct. 10.
According to the anonymously-sourced report, Naples-based ASG Technologies, a portfolio company of hedge fund Elliot Management Corp., first approached San Diego-based Mitek over the summer. Mitek (Nasdaq: MITK) rejected the offer, stating it preferred to remain independent. The price of the offer was not disclosed.
ASG Technologies wrote a letter to Mitek's board again last week asking them to consider merger discussions, according to Reuters. ASG reportedly sought to expand its software offerings to banks by acquiring Mitek, which handles mobile check deposits and more recently added mobile identity verification to its busienss.
The offer came at a tumultuous time for the company. In August, Mitek announced longtime CEO Jim DeBello and Chief Financial Officer Jeff Davison would leave the company. DeBello will stay on until Jan. 1, 2019, while Davison will depart at the end of November.
Davison will leave to work for another company closer to his hometown of Bozeman, Mont. Mitek did not provide a reason for DeBello's departure after he spent 15 years at the helm of the company, but stated it was not a result of any disagreement with the company.
Mitek's stock jumped 16 percent on the news Wednesday, increasing from $6.61 at market open to $7.67 by noon.