FINANCE: QUEST FOR PRIVATE MONEY BRINGS NEW MODELS, PARTNERSHIPS
Institutes Take Cues From Business for Funding
Wednesday, October 10, 2018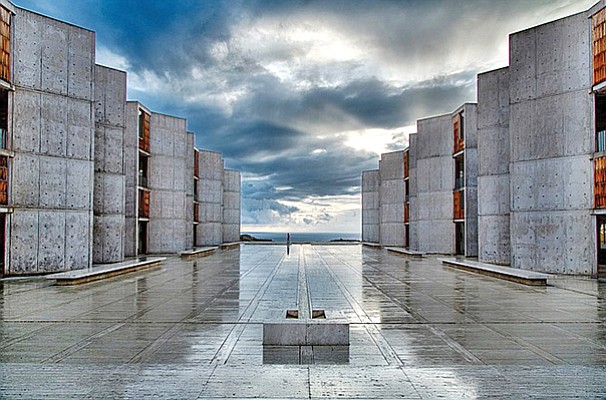 UC San Diego's drug research arm in recent years took a new tack with investors and pharmaceuticals: Tell us what we're doing wrong.
Feedback over coffee changed how UC San Diego does business. It's among the San Diego research institutes embracing new types of deal arrangements, whether streamlined pacts to attract corporate funding or pushing drugs further into testing.
Academic centers hatch and develop compounds, relaying early discoveries to pharmaceuticals or spinning out companies.
But new business models have emerged in response to pharmaceuticals being less generous with licensing terms than a decade ago, and the worries of institutes over federal grant dollars eventually drying up.
Exemplifying the shakeup in models: Poseidon Innovation, a new venture between UC San Diego and investment management firm Deerfield Capital that aims to speed up drug development through a novel framework.

Specifying the Terms
The deal's pre-agreed terms spell out what each partner gets at every step, from early research to regulatory approval, doing away with lengthy licensing negotiations at various junctures.
"Rather than trying to squeeze pennies out of early-stage deals, it's about building relationships, said Paul Roben, associate vice chancellor for innovation and commercialization at UC San Diego.
He added such partnerships provide certainty that businesses crave, a major reason for a rise in private investment in UC San Diego research. It received $193.4 million from for-profit companies in fiscal year 2018, 26 percent higher than the prior year, and 44 percent greater than 2016.
Deerfield put in $65 million in Poseidon, funding that will be spread out among promising basic research programs that often run out of money before reaching clinical trials — getting caught in what's called "the valley of death."
Roben said most investment firms aren't equipped to dole out smaller amounts to numerous ventures, another unique aspect of the deal. In addition, Deerfield may invest in spin-off companies that emerge from Poseidon.
'Innovation Zones'
As another example of streamlining, UC San Diego a year ago launched what it's referring to as "Innovation Zones." Companies funding research at the university at the outset can obtain a license for any technology that arises.
Compare this with the traditional method, where there's a research agreement in the beginning, followed by another round of negotiations once the technology shows promise.
"Previously, years ago, we may not have looked at this from the perspective of the company for example," Roben said. "That's really what we're doing now."
Overall, UC San Diego received $1.2 billion in research funding this year, a figure that's steadily risen over the last five years. Like others, UC San Diego's research division gets much of its funding from National Institutes of Health, or NIH.
Last year San Diego received more than $800 million in NIH grants, down from $925 million in 2016. Seeking to be less reliant on NIH grants, research institutes have turned to big pharma to translate science into dollars.
Business models gaining in popularity allow companies and research institutes to match-make earlier. For instance, pharmaceuticals may fund general research at an academic center, in exchange for the rights to preview an institute's new program before others.
Speeding Up the Process
"The earlier on that academia and companies work together, the shorter the time period between technologies moving into clinical development," said Stephen Wilson, executive vice president and chief operating officer of the La Jolla Institute for Allergy and Immunology.
Talks early on paved the way for a pact announced in September between the institute and the company Turnstone Biologics.
Turnstone licensed the institute's so-called neoantigen identification methods for developing cancer therapies, under terms that were not disclosed. The institute is eligible for milestone payments, and will receive Turnstone funding for moving its technology into a clinical trial.
In Turnstone the institute found expertise it doesn't possess: commercial development.
"They can take what's discovered at the bench and really bring it into a treatment," Wilson said.
Deerfield — which has also partnered with academic institutes at Harvard and MIT — has sought to better identify promising research.
Often, companies spin out from laboratories because a researcher knows a venture capitalist. To move away from the relationship-dependent model, Deerfield will put out request for proposals to gauge UC San Diego lab programs ripe for commercialization.
"It's a more systematic approach," said Jonathan Leff, a partner at Deerfield. "The typical researcher in the typical laboratory institution doesn't have a long list of venture capitalists in their rolodex."
UC San Diego and The La Jolla Institute for Allergy and Immunology aren't the only ones undergoing a shift.
Once tied to licensing out new discoveries to big pharma, Scripps Research is testing its drugs in patients, usually the domain of commercial companies. Through affiliate Calibr, an osteoarthritis drug is undergoing testing, with plans for other treatments to follow suit.
Scripps Research aims to still partner with pharmaceuticals, but the idea is that drugs further along in the pipeline will fetch a higher price. So said Scripps Research CEO Peter G. Schultz in a presentation this summer.
The organization's media department did not respond to a request to comment.
Salk Institute for Biological Studies has long pursued the traditional model of spinning out companies that generate royalty payments for the institute. While the focus is on basic research, it's exploring establishing LLCs with companies that give each party skin in the game.
"You really team up early on and develop goals together. I think that's maybe a new way of approaching things, putting a new spin on models that have been around for quite some while," said Martin Hetzer, Salk's vice president and chief science officer.