PHILANTHROPY
Solana Center Recognized For Food Waste Solutions
Sunday, October 7, 2018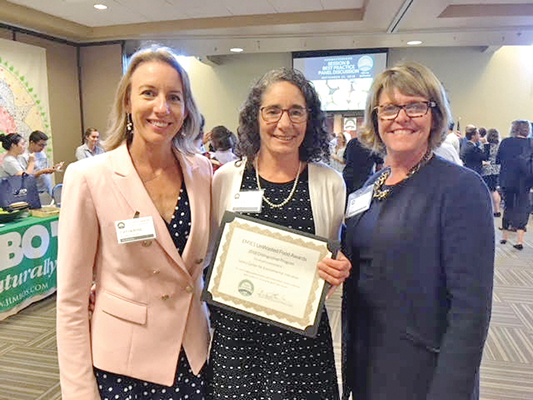 Solana Center for Environmental Innovation, or the Solana Center, was recognized for the 2018 Distinguished Program, "EMIES UnWasted Food Award" by the San Diego Food System Alliance for its commitment to food waste diversion programs in San Diego County. Solana Center's Executive Director Jessica Toth received the award recently at the alliance's annual Food Waste Solution Summit. The EMIES UnWasted Food awards celebrate businesses, organizations, and institutions with exemplary practices around prevention and source reduction, food recovery and donation, feeding people, feeding animals, and composting and recycling.
Toth said: "Most notably, the center has worked with Dr. Bronner's in Escondido and Kashi Co. in Solana Beach to conduct food waste assessments, lead workshops, and create on-site composting opportunities that reduce the waste sent to landfills. The Solana Center hosts as many as 1,850 community volunteer hours, trains up to 90 master composter ambassadors, and reaches 30,000 people a year. Visit solanacenter.org.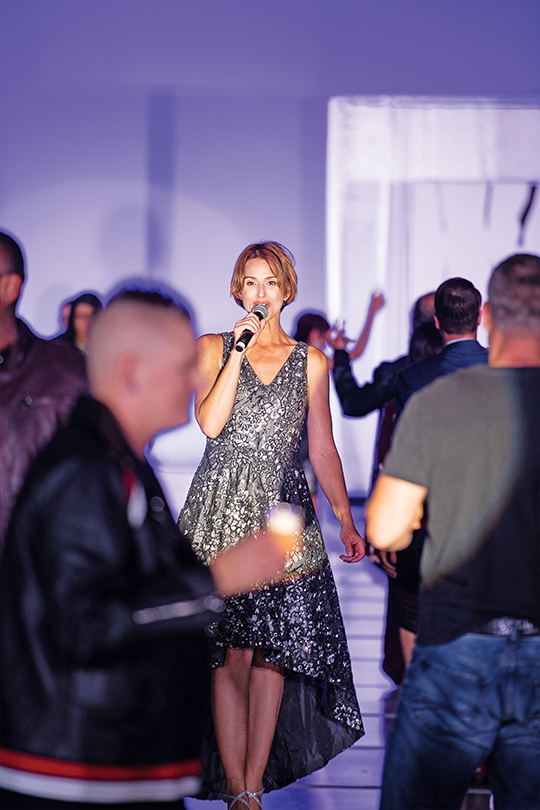 Walking the Walk for Addiction Treatment
A New Path's (Parents for Addiction Treatment and Healing) 14th Annual "Strut for Sobriety!" was held recently at the Hyatt Regency La Jolla at Aventine. More than 350 people attended the event. It was a celebration of recovery from addictive illness and co-chaired by Liz Crocker and Colleen Ruis Ince, with a theatrical fashion show by Gretchen Productions. Emcees television personalities Geni Cavitt and Rory Devine presented PATH to Recovery awards to Susan Burton, Diane Goldstein and Dr. Igor Grant for their work in reducing the stigma associated with substance use disorders. Radio personality, Joe Bauer raised funds during a live auction. The event raised more $50,000 to further the mission of A New PATH to reduce the stigma associated with substance use disorders in order to increase access to quality treatment services, and to further their "Ask Mom How to Save a Life" overdose prevention work.
Addictive illness is a public health problem that affects millions of Americans, regardless of age, cultural background, race or profession. PATH's goal is to save lives, heal families and move toward a healthier society. Visit anewpath.org.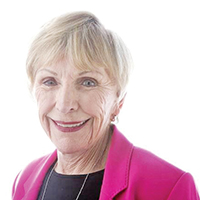 CEO Is Model for Both Sobriety and Service
Jeanne McAlister, the 86-year-old CEO of McAlister Institute is currently celebrating 61 years of sobriety, remaining one of recovery's strongest advocates — educating and inspiring all those who meet her. In 1977, she opened McAlister Institute's doors and since has helped tens of thousands men, women, and teens successfully regain their lives. Today, she is a role model for all who know her. 
Prev Next