S.D. Brokers Arrange $23.9M Loan On Phoenix Office Building
Sunday, October 7, 2018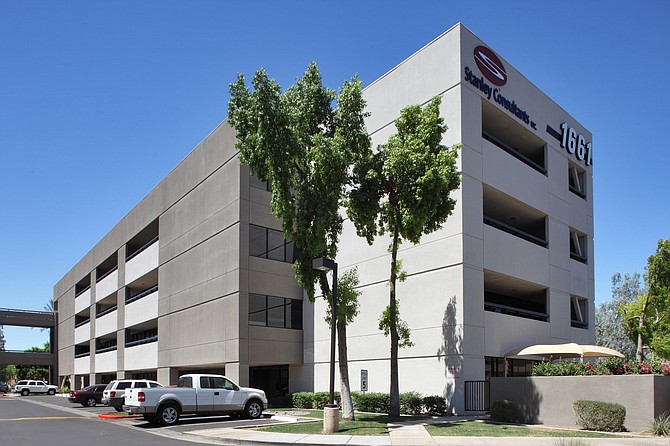 A Phoenix office building has been acquired with the help of a $23.9 million loan secured through the San Diego offices of CBRE.
Mark McGovern, Scott Peterson and Brian Cruz of CBRE in San Diego secured the loan on the 294,319 square-foot Camelback Arboleda building at 1661 East Camelback Road through CapitalSource on behalf of San Diego-based Fenway Capital Advisors and Iron Point Partners.
The new owners plan to invest more than $7 million on the project, including updating elevators, corridors, the lobby, courtyard, lighting and exterior paint.
"Camelback Arboleda has the potential to be a very high-quality office project that just needs the right owner to compete better in the marketplace," Peterson said. "Fenway Capital Advisors offers best in-class service to tenants and brokers."