Frances Arnold, an Illumina Board Member, Shares Nobel Prize
Wednesday, October 3, 2018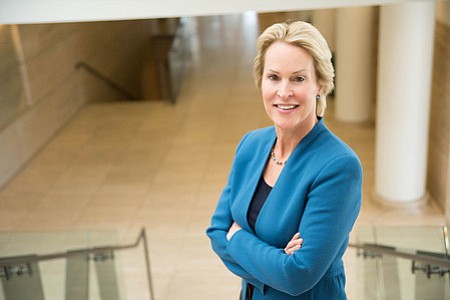 Frances Arnold, a board director of San Diego life sciences giant Illumina and professor at Caltech, shared in the Nobel Prize for Chemistry, it was announced Oct. 3.
The Nobel committee split the chemistry prize. Arnold received half for her work in directed evolution, an approach for creating new and better enzymes in the lab, helping to advance drugs and alternative energies.

The other half went to George Smith and Sir Gregory Winter for related work on "the phage display of peptides and antibodies."
Arnold manages a research group at the California Institute of Technology and is the director of the Donna and Benjamin M. Rosen Bioengineering Center. She joined Illumina's board in 2016.
"When you are working to solve mankind's largest problems – cancer, hunger, neurological diseases, etc. – it helps to work with the world's smartest people," Illumina CEO Francis deSouza said in a statement.
Along with the Nobel, she has received numerous other honors, including the Millennium Technology Prize and induction into the National Inventors Hall of Fame.